Contact Us
Department of Geology and Geophysics
1000 E. University Ave.
Laramie, WY 82071-2000
Phone: 307-766-3386
Fax: 307-766-6679
Email: geol-geophys@uwyo.edu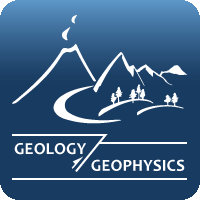 UW Receives Biggest-Ever Research Grant to Study Water
July 13, 2012
Professor Steve Holbrook says UW research merging hydrology and geophysics will be sustained long after the five-year project.
A plan to research what may be the single most important set of issues for Wyoming and the Intermountain West has brought the University of Wyoming the single largest grant in its history.
The $20 million, five-year grant from the National Science Foundation (NSF) to Wyoming's EPSCoR (Experimental Program to Stimulate Competitive Research) office will set the stage for wide-ranging research into one of the state's precious resources: water.
This highly interdisciplinary award, bringing together researchers and educators from four UW colleges and 11 departments, is led cooperatively by three principal investigators: Anne Sylvester, a professor in Molecular Biology; Steve Holbrook, professor in Geology and Geophysics; and Scott Miller, an associate professor in Ecosystem Science and Management.
The grant was announced today (July 13) by Denise Barnes, acting head of NSF's EPSCoR program. EPSCoR supports efforts to enhance research, science and mathematics education, and workforce development. The only two other states receiving Research Infrastructure Improvement (RII) Track-1 awards in the competitive program were Alaska and Utah.
"These RII awards provide resources to fortify the physical, human and cyber infrastructure that lays the groundwork for competitive research," Barnes says. "Each project is statewide in scope and rich in complexity. Each blends the research talent of individual researchers, institutions and organizations with the development of a diverse, STEM-enabled workforce necessary to enhance and sustain research competitiveness and catalyze knowledge-based economic development."
UW's previous record research award was a $16.9 million grant from the National Institutes of Health for biomedical research in 2009.
"There's nothing more central to the future of life in Wyoming and the West than water," says Bill Gern, UW vice president for research and economic development. "This award will allow for unprecedented levels of research into our hydrological systems, above ground and below, so we have a better understanding of how they respond to changes."
Those changes include pine beetle outbreaks, which could alter snowpack melt rates and affect late-season streamflows and groundwater recharge; climate variability, which has already been shown to have wide-ranging impacts on water resources; and shifts in land use, such as oil and gas development, says Miller, a hydrologist.
The award will fund the establishment of the Wyoming Center for Hydrology and Geophysics (WyCEHG) at UW. It provides for four new faculty positions, two facility managers, two information technology positions and a variety of graduate and undergraduate research opportunities.
In addition to funding for new positions, the grant will pay for acquisition of scientific equipment, including streamflow and groundwater measurement devices. Much of that equipment will be portable, allowing for temporary field installations around the state. Researcher Steve Holbrook says UW research merging hydrology and geophysics will be sustained long after the five-year project.
Wyoming community colleges are part of the effort, which will include collaboration with multiple state and federal agencies and the Wind River Tribal College. In addition, at least three private firms have agreed to provide summer internship opportunities for students in exchange for use of WyCEHG equipment.
"We'll be building research infrastructure for the entire state and bringing new technology to the region," says Sylvester, the molecular biology professor who also heads Wyoming EPSCoR. "As the only research university in the state, we recognize and embrace our responsibility to conduct statewide research consistent with the state's needs."
Educational outreach also is a major component of the program, and will include work with high school and community college teachers around the state. For example, Wyoming EPSCoR plans to cooperate with the Teton Science Schools to offer teacher training workshops on water issues. And a series of town-hall meetings is planned around the state to seek public input on water issues.
The new $20 million grant to Wyoming EPSCoR dovetails with a separate $6 million, three-year award from NSF to a regional research project involving UW, Brigham Young University, the University of Utah and Utah State University. That grant, announced in November, is intended to develop a better understanding of the interconnectivity of natural and human water resources systems -- a critical environmental sustainability problem facing the West.
That earlier award focused on allowing researchers to develop high-performance computer modeling and computational resources to simulate and study how factors such as population growth, shifting land uses and climate variability will affect water storage and availability.
Both projects are boosted by UW's association with the NCAR-Wyoming Supercomputing Center (NWSC) that is nearing completion in Cheyenne. Slated to come on line later this year, the computer will enable the simulation of the hydrologic processes in greater detail, accounting more comprehensively for variability in topography, land cover, geology and water management infrastructure. That will lead to improvements in predictions needed to better plan and manage water resources. NWSC is being developed in partnership with the National Center for Atmospheric Research, UW, the state of Wyoming, Cheyenne LEADS, the Wyoming Business Council and Cheyenne Light, Fuel and Power.
Creation of WyCEHG is expected to launch a variety of research projects -- and bring in additional grant funding for those projects -- in what is a transformational opportunity for UW, Holbrook says.
"We expect to sustain high levels of research merging hydrology and geophysics long after the end of the five years of the grant," Holbrook says.
Contact Us
Department of Geology and Geophysics
1000 E. University Ave.
Laramie, WY 82071-2000
Phone: 307-766-3386
Fax: 307-766-6679
Email: geol-geophys@uwyo.edu