Menu
Contact Us
Department of Geology and Geophysics
1000 E. University Ave.
Laramie, WY 82071-2000
Phone: 307-766-3386
Fax: 307-766-6679
Email: geol-geophys@uwyo.edu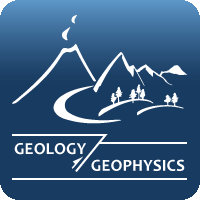 Alumnus Mike Hudec Wins Gulf Coast Association Award
April 12, 2013
Alumnus Mike Hudec (PhD, 1990) won the Gulf Coast Association of Geologists Levorson Award at a section meeting held in Austin, Texas last October. He previously received AAPG's Matson Award for best oral presentation  and the Braunstein Award for best poster presentation at one of AAPG's annual meetings. Congrats Mike!
Contact Us
Department of Geology and Geophysics
1000 E. University Ave.
Laramie, WY 82071-2000
Phone: 307-766-3386
Fax: 307-766-6679
Email: geol-geophys@uwyo.edu