Menu
Contact Us
Department of Geology and Geophysics
1000 E. University Ave.
Laramie, WY 82071-2000
Phone: 307-766-3386
Fax: 307-766-6679
Email: geol-geophys@uwyo.edu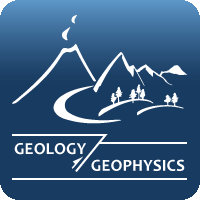 Update on Alumna Kellen "Kelly" Hughes
June 19, 2013
Alumna Kellen "Kelly" Hughes (BS, 1995) was recently hired as a Senior Research Technician for Corning, Inc. in Corning, New York, a position where she has worked on temporary basis for nearly five years. She works in the Surface Energetics and Durability Lab supporting research within the company and its customers. Gorilla Glass is just one of the products that she has helped qualify using a variety of chemicals. Kelly also gets to interact with many people of different cultures and has learned so much from them.  She hope to continue with Corning, Inc. for a long, long time.
Contact Us
Department of Geology and Geophysics
1000 E. University Ave.
Laramie, WY 82071-2000
Phone: 307-766-3386
Fax: 307-766-6679
Email: geol-geophys@uwyo.edu