Menu
Contact Us
Department of Geology and Geophysics
1000 E. University Ave.
Laramie, WY 82071-2000
Phone: 307-766-3386
Fax: 307-766-6679
Email: geol-geophys@uwyo.edu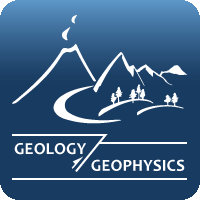 Update on Alumnus John Branney
June 10, 2013
Alumnus John B. Branney (BS, 1977) recently retired from the oil and gas industry after a 34 year career. John's second career as an author just began with his recently released prehistoric thriller entitled Shadows on the Trail. John describes the book "as an 11,000 year old odyssey from Texas to the Rocky Mountains in a similar vein as Lonesome Dove, but without the horses…cattle…or guns." John can be found on LinkedIn, Facebook, Twitter, and his Shadows on the Trail blog at http://johnbbranney3.blogspot.com.
Contact Us
Department of Geology and Geophysics
1000 E. University Ave.
Laramie, WY 82071-2000
Phone: 307-766-3386
Fax: 307-766-6679
Email: geol-geophys@uwyo.edu