Menu
Contact Us
Department of Geology and Geophysics
1000 E. University Ave.
Laramie, WY 82071-2000
Phone: 307-766-3386
Fax: 307-766-6679
Email: geol-geophys@uwyo.edu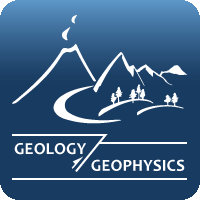 Update on Alumnus Tom Michalek
January 10, 2013
Alumnus Tom Michalek (BS, 1991) is currently working as a Senior Research Hydrogeologist for the Montana Bureau of Mines and Geology in Butte, Mont. where he has been for five years. His work involves hydrogeologic characterization studies focused on providing solutions to water supply problems, primarily in the Gallatin Valley of Montana.
Contact Us
Department of Geology and Geophysics
1000 E. University Ave.
Laramie, WY 82071-2000
Phone: 307-766-3386
Fax: 307-766-6679
Email: geol-geophys@uwyo.edu