Contact Us
Department of Geology and Geophysics
1000 E. University Ave.
Laramie, WY 82071-2000
Phone: 307-766-3386
Fax: 307-766-6679
Email: geol-geophys@uwyo.edu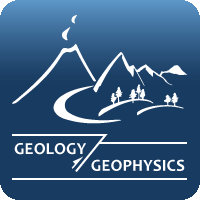 Assistant Professor Cliff Riebe Receives Three NSF Grants Totalling $527k
September 24, 2013
Assistant Professor Cliff Riebe has recently received three National Science Foundation grants in the amount of $527,410 to fund two research projects and one international workshop.
The first grant, titled "Southern Sierra Critical Zone Observatory," is part of a $5 million, multi-institutional, cross-disciplinary study of weathering and the hydrologic cycle in California's most prominent mountain range, the Sierra Nevada. This will help support the work of PhD student Heather Rogers.
The second grant, titled "Collaborative Research: Spatial variability in eroded sediment size and geomorphic processes inferred from detrital thermochronometry and cosmogenic nuclides," will support groundbreaking work on combining cosmogenic nuclides and detrital thermochronometry. This will help support the work of PhD student Claire Lukens.
The third grant, titled "NSF Workshop: Drilling, Sampling and Imaging the Depths of the Critical Zone," will support an international workshop in Denver, Colorado, from October 24-26. 2013. Outcomes from two of the three grants will leverage contributions from the new Wyoming Center for Environmental Hydrology and Geophysics (WyCEHG).
Contact Us
Department of Geology and Geophysics
1000 E. University Ave.
Laramie, WY 82071-2000
Phone: 307-766-3386
Fax: 307-766-6679
Email: geol-geophys@uwyo.edu