Contact Us
Department of Geology and Geophysics
1000 E. University Ave.
Laramie, WY 82071-2000
Phone: 307-766-3386
Fax: 307-766-6679
Email: geol-geophys@uwyo.edu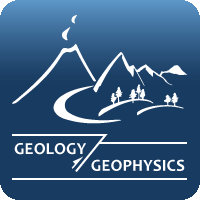 Associate Professor Kenneth Sims Featured in Discovery Channel Episode
January 22, 2013
Associate Professor Kenneth W. Sims was recently featured in a new Discovery Channel episode titled, "Curiosity: Volcano Time Bomb." The episode highlights Sims' research in Yellowstone National Park and other research of North American volcanoes such as Mount St. Helens and Long Valley Caldera.
Contact Us
Department of Geology and Geophysics
1000 E. University Ave.
Laramie, WY 82071-2000
Phone: 307-766-3386
Fax: 307-766-6679
Email: geol-geophys@uwyo.edu