Contact Us
Department of Geology and Geophysics
1000 E. University Ave.
Laramie, WY 82071-2000
Phone: 307-766-3386
Fax: 307-766-6679
Email: geol-geophys@uwyo.edu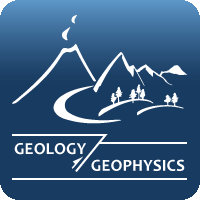 Graduate Student Erin Phillips Writer Receives Cheney Fellowship for Excellence in Study Abroad
December 9, 2013
Graduate student Erin Phillips Writer (PhD) recently received the Dick and Lynne Cheney Fellowship for Excellence in Study Abroad. The $4,000 award is given to no more than six UW undergraduate and graduate students each year in support of significant contributions to their field of interest via international research or study.

Phillips Writer spent 10 weeks at the École Normale Supérieure in Lyon France during the fall of 2013 working in their geochemistry laboratories and analyzing the isotopic compositions of volcanic rocks from Antarctica and the East African Rift. 

"This was a valuable international research opportunity and I appreciate the funding I received through the Cheney Fellowship. I learned much from this experience and was able to produce a data set that will form an important component of my PhD dissertation," Phillips Writer said.

Phillips Writer is advised by Associate Professor Kenneth W. Sims.
Contact Us
Department of Geology and Geophysics
1000 E. University Ave.
Laramie, WY 82071-2000
Phone: 307-766-3386
Fax: 307-766-6679
Email: geol-geophys@uwyo.edu