Contact Us
Department of Geology and Geophysics
1000 E. University Ave.
Laramie, WY 82071-2000
Phone: 307-766-3386
Fax: 307-766-6679
Email: geol-geophys@uwyo.edu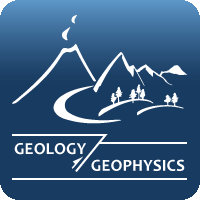 Graduate Student Justin LaForge Receives AAPG Weimer Family Grant
April 26, 2013
Graduate student Justin LaForge (MS candidate) recently received the AAPG Foundation Weimer Family Grant for his research project titled, "Macro- and Microstructural Investigation of a Low-Angle Normal Fault System in Crystalline Rocks."

The Weimer Family Named Grant is given annually to a deserving graduate student through the American Association of Petroleum Geologists Grants-in-Aid program. First preference is given to a geology student enrolled at the University of Wyoming. This grant is awarded through the AAPG Foundation Grants-in-Aid Program, and is endowed through generous contributions from the Weimer Family.

Justin is advised by Professor Barbara John.
Contact Us
Department of Geology and Geophysics
1000 E. University Ave.
Laramie, WY 82071-2000
Phone: 307-766-3386
Fax: 307-766-6679
Email: geol-geophys@uwyo.edu