Contact Us
Department of Geology and Geophysics
1000 E. University Ave.
Laramie, WY 82071-2000
Phone: 307-766-3386
Fax: 307-766-6679
Email: geol-geophys@uwyo.edu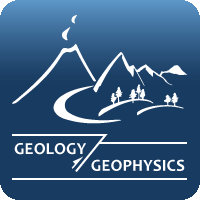 Graduate Student Lynsey Spaeth Wins EGU Outstanding Student Poster Award
April 26, 2013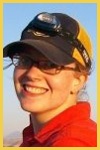 Graduate student Lynsey Spaeth (MS candidate) recently won an Outstanding Student Poster award from the Energy, Resources, and Environment Division (ERE) for her poster presentation titled, "Seal assessment and estimated storage capacities of a targeted CO2 reservoir based on new displacement pressures in SW Wyoming, U.S.A." Linsey presented her poster at the recent European Geosciences Union (EGU) General Assembly in Vienna, Austria.

Lynsey is advised by Associate Lecturer Erin Campbell-Stone and Professor and Associate Provost Carol Frost.

"I am very grateful for the opportunity to attend the EGU conference," says Lynsey. "It was an exciting chance to present my data on seal assessment, a relatively understudied area in carbon sequestration, to the broader geosciences community. I would like to thank my advisors, my collaborators, the Carbon Management Institute, the School of Energy Resources, the Department of Geology and Geophysics, the American Association of Petroleum Geologists, the U.S. Department of Energy, and the University of Wyoming for making my research and this presentation possible."
Contact Us
Department of Geology and Geophysics
1000 E. University Ave.
Laramie, WY 82071-2000
Phone: 307-766-3386
Fax: 307-766-6679
Email: geol-geophys@uwyo.edu