Contact Us
Department of Geology and Geophysics
1000 E. University Ave.
Laramie, WY 82071-2000
Phone: 307-766-3386
Fax: 307-766-6679
Email: geol-geophys@uwyo.edu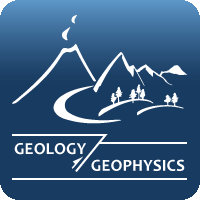 Graduate Student Robert Mahon Wins First Place in Inaugural USGS/GSA Student Map Competition
October 31, 2013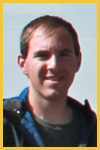 Graduate student Robert Mahon (Ph.D.) recently received first place in the inaugural USGS/GSA Annual Best Student Geologic Map Competition at the 125th Anniversary GSA Annual Meeting in Denver, Colo. for his map, titled, "EdMap Geologic Map of the Saddle Peak Hills 7.5' Quadrangle, Death Valley National Park, San Bernardino County, California." The award includes a plaque, a Brunton Compass, and publication in the Journal of Maps.

Robert is advised by Assistant Professor Brandon McElroy.
Contact Us
Department of Geology and Geophysics
1000 E. University Ave.
Laramie, WY 82071-2000
Phone: 307-766-3386
Fax: 307-766-6679
Email: geol-geophys@uwyo.edu