Contact Us
Department of Geology and Geophysics
1000 E. University Ave.
Laramie, WY 82071-2000
Phone: 307-766-3386
Fax: 307-766-6679
Email: geol-geophys@uwyo.edu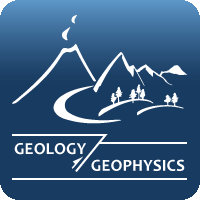 Graduate Student Will Fortin Wins AGU Outstanding Student Paper Award
February 8, 2013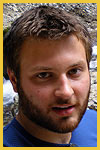 Graduate student Will Fortin (PhD) recently won an Outstanding Student Paper Award for the paper he presented at the 2012 Fall AGU meeting in San Francisco, Calif. titled, "Seismic Imaging of the Cascadia Subduction Zone with Four Source Array Configurations."

"Academic presentations are always a lot of fun," says Fortin.

"It is easy to be excited about this particular project as it represents a movement toward open-access data in our field and was collected with the help of an amazing group of scientists and students—the COAST 2012 team. I would like to thank my advisor Steve Holbrook, the Department of Geology and Geophysics, the National Science Foundation, and the University of Wyoming as a whole for support and allowing me to present at AGU this year.
Contact Us
Department of Geology and Geophysics
1000 E. University Ave.
Laramie, WY 82071-2000
Phone: 307-766-3386
Fax: 307-766-6679
Email: geol-geophys@uwyo.edu