Contact Us
Department of Geology and Geophysics
1000 E. University Ave.
Laramie, WY 82071-2000
Phone: 307-766-3386
Fax: 307-766-6679
Email: geol-geophys@uwyo.edu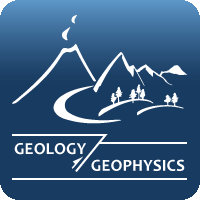 Graduate Students Claire Lukens and Tyler Brown Receive $20k Research Fellowships
April 1, 2013
Graduate students Claire Lukens (PhD) and Tyler Brown (PhD) were recently awarded $20k graduate research fellowships from the Wyoming NASA Space Grant Consortium. The awards will help fund their research proposals which are respectively titled, "Spatial variation in the grain size and flux of sediment produced in steep mountain catchments" and "Igneous rock fabrics, magma system dynamics, and ocean crustal genesis."

Claire is advised by Assistant Professor Cliff Riebe and Tyler is advised by Associate Professor Mike Cheadle and Professor Barbara John.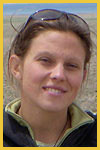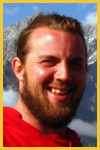 Contact Us
Department of Geology and Geophysics
1000 E. University Ave.
Laramie, WY 82071-2000
Phone: 307-766-3386
Fax: 307-766-6679
Email: geol-geophys@uwyo.edu