Contact Us
Department of Geology and Geophysics
1000 E. University Ave.
Laramie, WY 82071-2000
Phone: 307-766-3386
Fax: 307-766-6679
Email: geol-geophys@uwyo.edu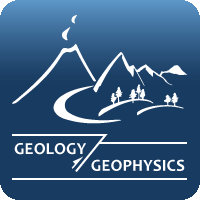 Team of Department Researchers Conducts Research of Caribbean Seafloor Via Remote-Operated Submarine
September 24, 2013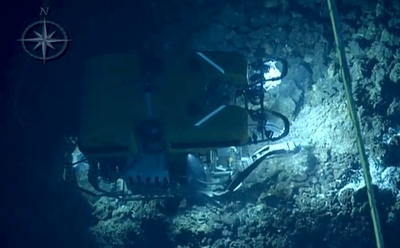 At the start of the Fall 2013 semester, Associate Professor Mike Cheadle and Professor Barbara John led a team of eight undergraduate and graduate students from UW that helped direct a remotely-operated submarine while it explored the Caribbean seafloor via satellite link (see http://www.nautiluslive.org ). The remotely operated vehicle or submarine, 'Hercules', is part of the Sea Research Foundation and Ocean Exploration Trust led by Dr. Robert Ballard —the explorer who found the Titanic. The team's mission was to explore the poorly understood, mid-Cayman spreading ridge in the Caribbean Sea using remotely operated submarines, and to record the operations via live video feeds through the website for the world to share.
The team was charged with running the geology program associated with the cruise from more than 2,000 miles away on dry land at the UW campus in Laramie . The team had real time, 24/7 communications with the team piloting Hercules from the R/V Nautilus, and had tasks including planning dives, directing rock sampling and recording key observations.

While controlling the submarine remotely, the team discovered the location of a new hydrothermal vent system on the seafloor south of Grand Cayman Island.

" This was a totally new mode of research for us in Wyoming ," says Professor Barbara John. " Yet everyone involved jumped right in, got the methods down quickly, helped coordinate and stand watches, and proved to be outstanding collaborators with research scientists and crew on the ship and dispersed biologists and chemists across the U.S., U.K., and Mexico.

Austin Heller, an undergraduate at the Department, commented, "Awesome! I must say, this is the most exciting end to a summer and start of a school year I have ever had."
Contact Us
Department of Geology and Geophysics
1000 E. University Ave.
Laramie, WY 82071-2000
Phone: 307-766-3386
Fax: 307-766-6679
Email: geol-geophys@uwyo.edu