Contact Us
Department of Geology and Geophysics
1000 E. University Ave.
Laramie, WY 82071-2000
Phone: 307-766-3386
Fax: 307-766-6679
Email: geol-geophys@uwyo.edu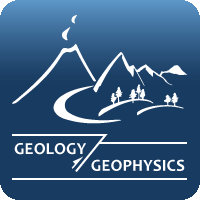 UW Geophysics Project to Map Aquifers in Laramie and Snowy Ranges
September 13, 2013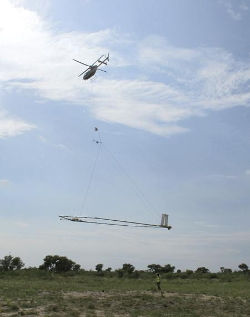 A helicopter towing a wooden frame, 80 feet in diameter, should start flying regular sorties for the next week above the Laramie and Snowy ranges.
The helicopter is part of a project by The Wyoming Center for Environmental Hydrology and Geophysics, or WyCEHG, a University of Wyoming collaborative center, which provides information about groundwater and surface-water systems in the state.

The center was funded last year by a $20 million grant from the National Science Foundation, the biggest grant in UW's history.
Read more at the Laramie Boomerang website, http://laramieboomerang.com/articles/2013/09/13/news/doc52328f50e3ea8180258068.txt.
Contact Us
Department of Geology and Geophysics
1000 E. University Ave.
Laramie, WY 82071-2000
Phone: 307-766-3386
Fax: 307-766-6679
Email: geol-geophys@uwyo.edu