Contact Us
Department of Geology and Geophysics
1000 E. University Ave.
Laramie, WY 82071-2000
Phone: 307-766-3386
Fax: 307-766-6679
Email: geol-geophys@uwyo.edu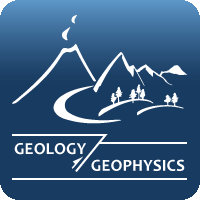 UW's Randi Martinsen President-Elect of World's Largest International Geological Association
May 28, 2013
Randi Martinsen will lead the 37,000 members of the American Association of Petroleum Geologists.
Members of the American Association of Petroleum Geologists (AAPG) have chosen University of Wyoming Senior Lecturer Randi Martinsen as the organization's incoming president-elect. She will assume the president-elect position July 1 and the president's position July 1, 2014.
Martinsen is the first UW Department of Geology and Geophysics faculty member and only the second woman to serve as president of the 37,000-member organization, the world's largest international geological association. She says, as president, she will emphasize that AAPG is critically important to advancing applied geoscience.
"I want AAPG to continue to foster and educate young geoscientists so that our global societies can prosper and young people around the world can have the fulfilling experience I have had," Martinsen says. "This is a scientifically exciting time in the petroleum industry, and high-quality continuing education is vital to maintaining our highly competent workforce."
AAPG's top function, she says, is to be the go-to place for innovative technical information via publications, conferences and other continuing-education activities and, most importantly, through mentoring young professionals.
"It is important that we mentor the next generation and share with them our scientific and treasure-hunting skills," Martinsen says." I want to provide young geoscientists everywhere with the opportunities I had. I believe AAPG will prosper from the infusion of a global population of younger geoscientists."
Her enthusiasm and passion for her profession are obvious.
"I'm very proud of being a petroleum geoscientist, and I want to promote awareness of our highly technical profession as well as our crucial role in providing the energy that fosters society's well-being," she says. "The public needs to better understand our energy problems/choices and the associated benefits/costs of various energy policy options. AAPG also has a role to play ensuring that obtaining our global energy needs are met in an environmentally sustainable manner."
As president-elect and president, Martinsen will travel extensively -- both domestically and internationally -- promoting the AAPG and the importance of petroleum geoscience to society.
Martinsen has held numerous AAPG positions, including treasurer, since joining the organization in 1973. In 2009, she received the AAPG Distinguished Service Award. She created and has chaired the Rocky Mountain Rendezvous of Geoscience Students and Employers (RMR) for the past 12 years. The RMR is a job fair sponsored by the AAPG and the Society of Exploration Geophysicists, and hosted by UW's Department of Geology and Geophysics and the School of Energy Resources. Last year, 25 companies and more than 350 students from across the United States attended the UW event.
A UW faculty member since 1981, Martinsen received a Bachelor of Science degree (1971) in earth and space science at State University of New York-Stony Brook and a Master of Science degree (1975) in geology at Northern Arizona.
Contact Us
Department of Geology and Geophysics
1000 E. University Ave.
Laramie, WY 82071-2000
Phone: 307-766-3386
Fax: 307-766-6679
Email: geol-geophys@uwyo.edu