Contact Us
Department of Geology and Geophysics
1000 E. University Ave.
Laramie, WY 82071-2000
Phone: 307-766-3386
Fax: 307-766-6679
Email: geol-geophys@uwyo.edu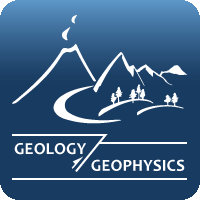 Graduate Student Jeremmiah Marsicek Receives Environmental Protection Agency Fellowship
September 15, 2014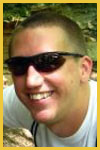 Graduate student Jeremiah Marsicek (PhD candidate) recently received an Environmental Protection Agency STAR (Science to Achieve Results) fellowship. The one-year $42,000 fellowship includes an option for a second year in the amount of $42,000 for a total award of $84,000. The fellowship will help to support Jeremiah's research project titled, "Abrupt climate change in the northern mid-latitudes at ca. 5ka: pollen-inferred evidence for hemispheric-scale climate change." 
The study focuses on temperature change over the thousands of years since the last ice age, particularly the period of time 5000 years ago (5ka). At the time, 3000 BC, changes took place globally from desertification and the rise of the Egyptian civilization in Africa to major forest changes in North America and Europe, but the patterns of climate change have not been well understood.
"By reconstructing temperature changes in the past—in this case, the past 11,700 years—we can place our recent and future warming in a long term context to understand the processes involved in creating the temperature changes," explains Marsicek. "This affords us the opportunity to better understand future abrupt changes and the consequences for ecosystem services, such as water availability." 
Marsicek's advisor, Bryan Shuman, noted that "the award provides an exciting opportunity to study the tempo of past climate change and the risk that warming can lead to sudden changes that have consequences for society." 
Contact Us
Department of Geology and Geophysics
1000 E. University Ave.
Laramie, WY 82071-2000
Phone: 307-766-3386
Fax: 307-766-6679
Email: geol-geophys@uwyo.edu