Contact Us
Department of Geology and Geophysics
1000 E. University Ave.
Laramie, WY 82071-2000
Phone: 307-766-3386
Fax: 307-766-6679
Email: geol-geophys@uwyo.edu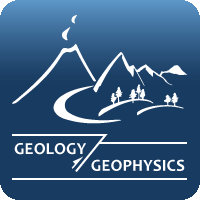 Faculty Receive Awards at Inaugural Diversity Awards Program
October 27, 2015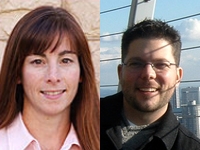 Senior Lecturer Erin Campbell-Stone and Associate Professor Mark Clementz both recently received awards at the inaugural University of Wyoming Celebrating Diversity Awards program. Campbell-Stone and Clementz' awards respectively acknowledged them for teaching and research. The awards program was sponsored by Academic Affairs and the Committee on Women and People of Color.
Contact Us
Department of Geology and Geophysics
1000 E. University Ave.
Laramie, WY 82071-2000
Phone: 307-766-3386
Fax: 307-766-6679
Email: geol-geophys@uwyo.edu