Contact Us
Department of Geology and Geophysics
1000 E. University Ave.
Laramie, WY 82071-2000
Phone: 307-766-3386
Fax: 307-766-6679
Email: geol-geophys@uwyo.edu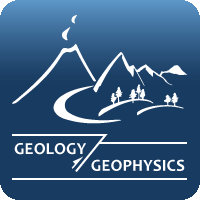 Fall 2015 Issue of Rocky Mountain Geology Published
December 9, 2015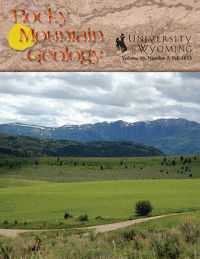 Rocky Mountain Geology Volume 50, Number 2, published by the University of Wyoming, is now available online. 
In this issue:
Joshua A. Keeley and David W. Rodgers Testing the Bannock detachment breakaway: Negative results support moderate- to high-angle splay system and domino-style fault block rotation along the Valley fault, southern Portneuf Range, southeastern Idaho, U.S.A.
Harmon Maher, Jr., Sarah Ferguson, Ryan Korth, Justine Marshall, and Laura Pickett Strata-bound vein array in the basal Pierre Shale, Lake Francis Case, South Dakota, U.S.A.
The complete digital issue is available for purchase on the Geology Bookstore website and individual articles are also available for download at rmg.geoscienceworld.org. The journal transitioned to online-only publication in 2015 with volume 50.
"This scholarly journal is an important resource for professional earth scientists," says Brendon Orr, managing editor and editorial board member. "The high-quality, refereed articles report original research by top specialists in all aspects of geology and paleontology in the greater Rocky Mountain region."
Other editorial board members are Emeritus Professors Art Snoke and Jay Lillegraven in addition to the journal's board of associate editors.
More information about the journal, including manuscript submission instructions, is available here.
Contact Us
Department of Geology and Geophysics
1000 E. University Ave.
Laramie, WY 82071-2000
Phone: 307-766-3386
Fax: 307-766-6679
Email: geol-geophys@uwyo.edu