Contact Us
Department of Geology and Geophysics
1000 E. University Ave.
Laramie, WY 82071-2000
Phone: 307-766-3386
Fax: 307-766-6679
Email: geol-geophys@uwyo.edu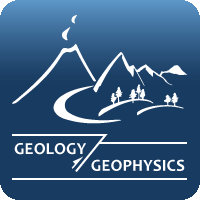 UW Student Ryan Herz-Thyhsen Receives Research Award
September 1, 2017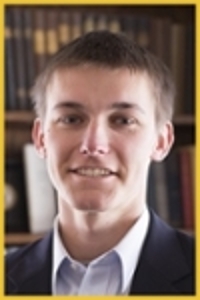 UW Ph.D. student Ryan James Herz-Thyhsen
University of Wyoming Ph.D. student Ryan James Herz-Thyhsen is in some distinct company.  Herz-Thyhsen is among 52 graduate students selected nationwide for the Department of Energy's Office of Science Graduate Student Research (SCGSR) program. The sixth-year doctoral student will conduct his research at Oak Ridge National Laboratory  in Knoxville, Tenn.  "My research ultimately helps us understand where water goes during hydraulic fracturing. It also will help us better understand how we can control fluid flow in the subsurface," says Herz-Thyhsen, who is in the final year of his Ph.D. program in the Department of Geology and Geophysics. "This research will help to answer contentious questions surrounding the process of hydraulic fracturing that currently act as fuel for political, social and industrial tension."        
To conduct this research, he will use a process called neutron scattering to probe the pore network of low-permeability rocks before and after interaction with an acidic fluid used in the process of hydraulic fracturing. Changes to the pore network during hydraulic fracturing help to better understand how fluids, such as hydrocarbon and water, move in the subsurface, Herz-Thyhsen says.

Established to support graduate students to conduct a part of their graduate thesis research at DOE laboratories, the SCGSR program provides supplemental awards for graduate students to spend from three to 12 consecutive months at DOE national laboratories conducting graduate thesis research in a priority research area in collaboration with DOE laboratory scientists.

The award provides each recipient support for inbound and outbound travel to a laboratory, and a monthly stipend of up to $3,000 for general living expenses while at the host DOE laboratory during the award period. The SCGSR research projects are expected to advance the graduate awardee's overall doctoral thesis while providing access to the expertise, resources and capabilities available at the DOE laboratories.

"My graduate research investigates how chemical interactions between water and rock in low-permeability rocks change the storage capacity and transport properties of those rocks," Herz-Thyhsen explains, relative to how his research applies to his graduate thesis. "My research shows that chemical reactions change the composition of the rock during water-rock interaction. The research that I will be conducting at ORNL aims to investigate how alterations to the rock composition affect the storage capacity and transport properties that control water storage and hydrocarbon mobility."

As a young research scientist, he says interacting with senior, experienced scientists and learning from them will be an invaluable experience.

"Too often, it is easy to become isolated at the locations that young scientists are completing their degrees. This program provides me with a unique opportunity to incorporate experienced researchers' philosophies of science into my research and my own philosophy of science," Herz-Thyhsen says. "Conversations surrounding my project and the new data I will be collecting will ultimately lead to new ideas, projects and understandings of my dissertation and what it means to be a modern scientist."

See full article about Ryan.
Contact Us
Department of Geology and Geophysics
1000 E. University Ave.
Laramie, WY 82071-2000
Phone: 307-766-3386
Fax: 307-766-6679
Email: geol-geophys@uwyo.edu