Contact Us
Department of Geology and Geophysics
1000 E. University Ave.
Laramie, WY 82071-2000
Phone: 307-766-3386
Fax: 307-766-6679
Email: geol-geophys@uwyo.edu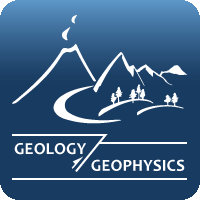 Brandon McElroy- Center for Global Studies Discussion
October 10, 2018

Associate Professor Brandon McElroy will discuss his summer 2018 research in the Selenga River Delta at a GGS round table discussion Friday November 16, 12-1pm. The Selega Rover delta is geomorphologically unique and an internationally recognized wetland. Brendon will adress Quaternary changes to the delta and the complex interaction of tectonics and sediment transport.
Contact Us
Department of Geology and Geophysics
1000 E. University Ave.
Laramie, WY 82071-2000
Phone: 307-766-3386
Fax: 307-766-6679
Email: geol-geophys@uwyo.edu