Contact Us
Department of Geology and Geophysics
1000 E. University Ave.
Laramie, WY 82071-2000
Phone: 307-766-3386
Fax: 307-766-6679
Email: geol-geophys@uwyo.edu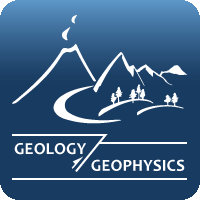 UW Mortar Board Honors 'Top Prof' Tyler Brown
January 1, 2018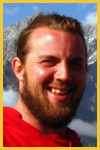 Tyler Brown
Members of the University of Wyoming's senior honor society recently honored their "Top Profs" at the 38th annual Top Prof Night.

Members of the Cap and Gown Chapter of Mortar Board selected professors who have positively influenced their lives at UW. These professors go beyond normal classroom expectations to help their students succeed.

Tyler, our Materials Characterization Lab. assistant manager, was nominated by Samuel Own from Columbus Ohio.
Contact Us
Department of Geology and Geophysics
1000 E. University Ave.
Laramie, WY 82071-2000
Phone: 307-766-3386
Fax: 307-766-6679
Email: geol-geophys@uwyo.edu