Contact Us
Department of Geology and Geophysics
1000 E. University Ave.
Laramie, WY 82071-2000
Phone: 307-766-3386
Fax: 307-766-6679
Email: geol-geophys@uwyo.edu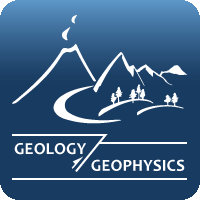 Professor John Kaszuba selected as John and Jane Wold Centennial Chair in Energy
December 7, 2020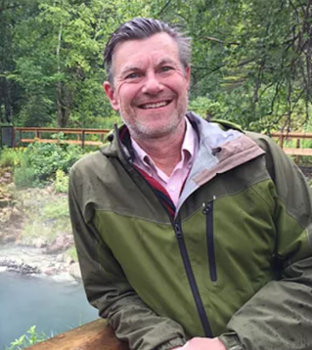 The University of Wyoming has named Professor John Kaszuba as the recipient of the John and Jane Wold Centennial Chair in Energy.
A UW School of Energy Resources (SER) professor in the Department of Geology and Geophysics, Kaszuba specializes in the area of fluid-rock interactions.
Established in 1990, the Wold Chair boasts a rich history as the first fully funded endowed academic chair at UW. The mission of the Wold Chair is to advance energy-related research and teaching for the benefit of Wyoming, with a focus on recipients who demonstrate a dedication to student instruction. Past recipients of the Wold Chair include Richard Ewing, a professor of mathematics; Ron Steel, a professor of sedimentology; and Norman Morrow, a professor of chemical and petroleum engineering.
"I offer my gratitude to the Wold Foundation and family for creating this premier endowed chair and also for their commitment to reposition it with further investment, as announced earlier this year. The John and Jane Wold Centennial Chair in Energy enables novel, pioneering and Wyoming-focused energy research," UW President Ed Seidel says. "Endowed chairs like this are essential tools in bringing and keeping world-class faculty at UW, and giving them the tools they need to lead the nation. I look forward to seeing the scholarship that results from this partnership over the coming years."
Named to honor the legacy of John and Jane Wold, the chair recognizes their leadership in energy development and their love for the state. Earlier this year, the Wold Foundation made a generous gift to enhance the prominence of the endowed chair, making it one of the university's most prestigious awards.
"On behalf of the entire Wold family and the Wold Foundation, we are encouraged with the recent naming of Dr. John Kaszuba to be the recipient of the John and Jane Wold Centennial Chair in Energy," says Matt Wold, who received a bachelor's degree in political science from UW in 2008. "Dr. Kaszuba's vision, wealth of knowledge and exquisite natural resource prowess will enable him and his team to continue their research and industry partnership."
Along with the renowned title associated with the chair, there is a responsibility of the recipient to make a lasting commitment to excellence in several areas: Recipients are expected to demonstrate a dedication to student instruction; teach a full load with one or more energy-focused classes per year; have established an outstanding reputation among their peers and national and international notoriety in their field, including a proven track record of peer-reviewed publications in their area of research; collaborate with industry; and chair a symposium or conference to ensure dissemination of research outcomes.
A prominent expert in hydrothermal and multiphase fluid-rock reactions, Kaszuba has forged a path of excellence throughout his career, both in his research and in his dedication to student instruction. Before joining UW in 2008, Kaszuba earned his B.S. in geology from Beloit College (1982), followed by his M.S. from Virginia Tech University (1986). He later earned his Ph.D. in geochemistry from Colorado School of Mines (1997) before working as a research scientist in the Los Alamos National Laboratory for over a decade.
Since joining UW, his research has focused largely on Wyoming energy production, with extensive industry collaboration, and he has garnered an impeccable reputation as an esteemed professor. He was awarded tenure in 2012 and promoted to full professor in 2019.
Kaszuba also has a deep commitment to Wyoming and a firm understanding of energy production in the state and the surrounding region. His research is geared directly to benefiting Wyoming's energy industries. In particular, his work characterizing fluid-rock interactions has been beneficial in the advancement of carbon dioxide storage and sequestration in Wyoming.
"Professor Kaszuba epitomizes the spirit and intent of the Wold Chair, and is an inspirational colleague, mentor and researcher who impacts the state in profound ways," Interim Provost Anne Alexander says. "Part of making advancements in any field is not only partaking in and spearheading groundbreaking research and discoveries, but also in sharing that knowledge and training the next generation of Wyoming energy leaders for the future. John's work and his appointment to this position recognize and embrace a fundamental mission of a land-grant institution, and have lasting impacts for our state."
During his tenure at UW, Kaszuba has continued to teach a full course load, all with an emphasis on energy education. Additionally, he supervises and leads a research group focused on a wide variety of projects regarding the geochemistry of fluid-rock interactions in the shallow to middle crust. Over 25 students have made contributions through their research in the energy sector and thrived under his tutelage and mentorship.
"Professor Kaszuba is an ideal fit for this chair, which requires its holder to be well rounded and contributing to instruction, research and service. He has demonstrated dedication to student instruction -- evidenced by high student ratings even with challenging classes, the many first-generation undergraduate and graduate students he has mentored, as well as his encouragement of his students to accept internships and interface with industry," SER Executive Director Holly Krutka says. "His research focus on the Wyoming energy sector and engagement with energy companies through joint industry projects also demonstrate his dedication to ensuring his research benefits the state and meets UW's land-grant mission. Finally, Professor Kaszuba is highly regarded by his peers at UW and beyond."
Kaszuba says he is honored to join the ranks of the distinguished past recipients of the Wold Chair and is poised to continue the legacy attached to the title.
"I am honored and humbled to be awarded the John and Jane Wold Centennial Chair in Energy. This endowed chair affords me the opportunity to conduct research and work with students to help advance Wyoming's energy future," Kaszuba says. "I thank the Wold family and the Wold Foundation for their generosity and vision for endowing this chair."
Contact Us
Department of Geology and Geophysics
1000 E. University Ave.
Laramie, WY 82071-2000
Phone: 307-766-3386
Fax: 307-766-6679
Email: geol-geophys@uwyo.edu