Department of Geology and Geophysics
Dept. 3006
1000 E. University Ave.
Laramie, WY 82070
Phone: (307)766-3386
Fax: (307)766-6679
Email:
geol-geophys@uwyo.edu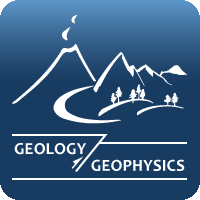 Profile Newsletters
The Department is switching to an e-newletter distribution method for its PROFILE alumni and donor newsletter.The e-newsletter will be sent on a quaterly basis. The Department will publish one hard copy newsletter with all of the year's news at the end of each calendar year.
Want to make sure you get the new e-newsletter? Update your contact information!
To view or download previous newsletters, click the links below. All documents in PDF format.
---
Alumni—Have you moved? Do you use email?
Update your information by emailing us at geol-geophys@uwyo.edu, or call us at (307) 766-3386. We are always glad to hear from our alumni, so please also send word on your activities to ggeditor@uwyo.edu.