Geological Museum
Department of Geology and Geophysics
Interested in your own augmented reality sandbox?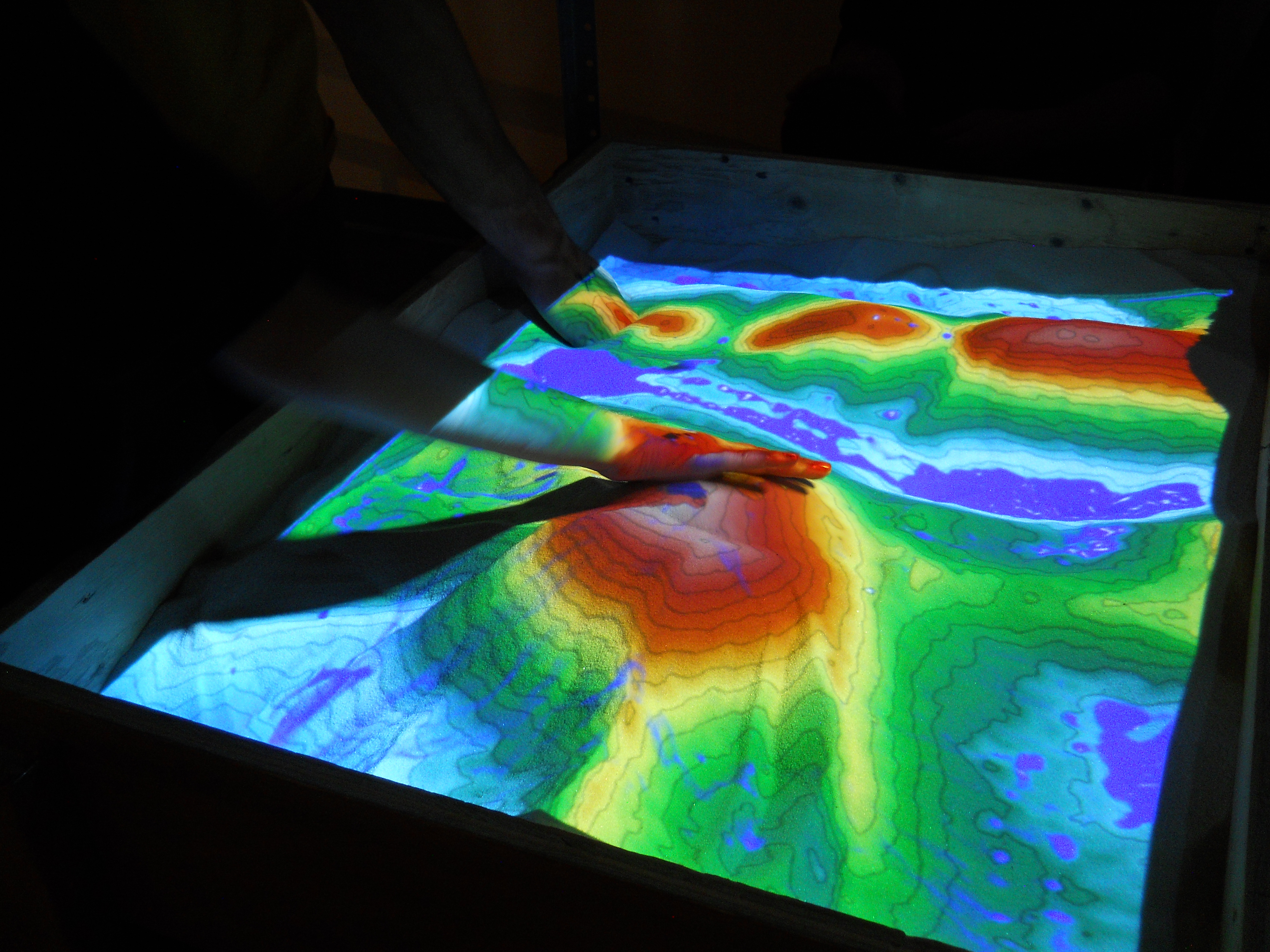 What is it?
A sandbox using a projector and Xbox Kinect to display a topographic contour map onto the sand surface in real time.
Kids and adults

love it!
You can build your own:
The software is free and instructions can be found here: http://idav.ucdavis.edu/~okreylos/ResDev/SARndbox/
Or use one of ours!
Includes all hardware and software
We bring everything to you
We set everything up
We teach you how to run it
And we provide technical support if need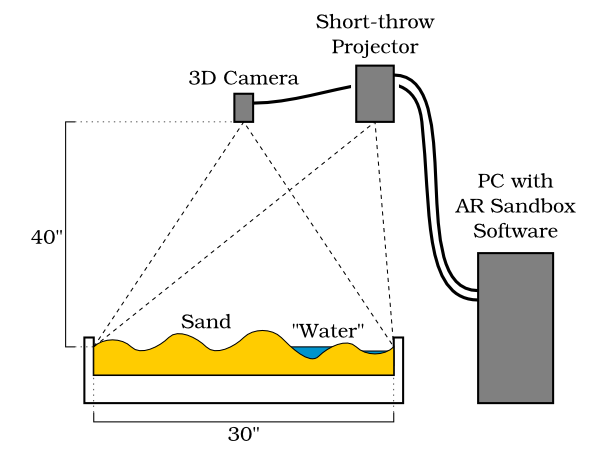 Rental cost:
Travel & Installation: ~$300 (exact fee will depend on distance from Laramie, WY)
Per month: $100
Interested? Please contact Dr. Laura Vietti for reservations.