Honors Program
Red House, Room 116
200 S. 10th Street
Laramie, WY 82070
Phone: 307-766-4110
Fax: 307-766-4298
Email:
honors@uwyo.edu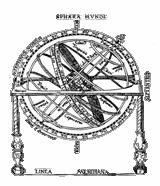 London Semester Costs
The London Semester fee covers the costs of the courses taught in London and participation in the program, which includes:
lodging either with a family or in an apartment,
subsidized cultural and social activities,
membership in the University of London Union (swimming, etc.)
a pass for travel on London's extensive public transportation system -anytime and everyday
enrollment in the British Life and Culture lecture series and field trips
medical and insurance policies
The 2013 London Semester Program fee is $8,465 if you live in a British home with another London Semester student. If you live in an apartment in the Kensington area of central London, the fee is $9,465. We strongly suggest you live in a British home, not only to save money but to fully appreciate your time and experience in London. The homestay fee includes breakfasts. Again, in addition to this fee, UW charges a fee for registration and record keeping, since you will actually be taking UW courses in London that are automatically part of your UW course record (rather than transferring these courses to your record at the end of the spring semester). There is a $250 refundable damage deposit as well.
While $8,465 seems like a large amount of money (and it is), compare the cost of one semester in London with cost estimates for one semester on the Laramie campus:  the estimated cost of attendance for one semester is $8,587 (resident) or $12,952 (non-resident).
Nearly all financial aid that you are eligible to receive at UW can be applied to the London Semester. In some cases, financial aid can be increased to reflect the higher expenses you may have (especially if you are an in-state student) studying in London.
Books generally cost about $200 for the semester. Round-trip airfare between Denver and London is about $850-950 if you shop around and buy your ticket early. See the "Planning and Preparation" page on this Web site for more information on travel costs. Students who have recently participated in the London Semester estimate that additional food (homestays usually include only breakfast, though some students also eat their evening meal with their homestay family or keep food in the family refrigerator) costs them between $80 and $150 per week, depending on your tastes. Personal expenses and miscellaneous expenses are estimated to be about $50 per week. Excursions that you may take are an additional expense.
London is like other cities in Europe and in the US. It is expensive, but it can be affordable. The London Semester is one of the most affordable study-abroad experiences available, but you may need to budget your money and take advantage of opportunities to save money on meals, travel, and entertainment.
Please click here for Cost and Dates for London Semester 2013