Honors Program
Red House, Room 116
200 S. 10th Street
Laramie, WY 82070
Phone: 307-766-4110
Fax: 307-766-4298
Email:
honors@uwyo.edu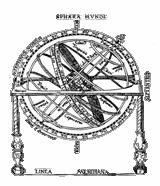 LONDON SEMESTER 2013
 Calendar and Fees
Optional Pre-Tour               Sunday, 13th to Friday 18th January
Depart US                         Thursday, 17th January
Arrive London                    Friday, 18th January
Mid-Semester Break           Friday, 1st, to Sunday 3rd March
Optional Scotland Tour        Thursday, 14th, to Sunday, 17th, March
Depart London                   Friday, 12th April
Fees
Homestay                                        $8465
Flat                                                 $9465
Included in the fees are:
--The first option for housing is a twin room in a homestay in a residential neighborhood of the inner three zones of the London transport system.  Breakfast will be provided in the homestay five days per week, and students will have access to the kitchen for the preparation of other meals.  The second option is housing in a supervised AIFS residence (shared apartment) within central London (travel zone 1).  Apartments consist of one or two shared bedrooms, a living area, equipped kitchen, and bathroom.  Internet is provided in all residences.
--London Transport travel pass, valid for unlimited use on the buses and underground trains in zones 1&2 for the duration of the program.
--Three-day orientation program.
--Weekly cultural program of heavily subsidized extra-curricular activities, including plays, sporting events, and  day trips to places like Stonehenge, Stratford-upon-Avon, Bath, and Oxford. 
--Access to a student computer lab at Dilke House with free access to email and internet facilities for the duration of the semester.
--Special membership in the University of London Union, giving access to Union clubs and societies and, at additional cost, sports facilities.
Not included in the fees are meals, trans-Atlantic transportation, books and other expenses associated with classes (theater tickets, museum entry fees), incidentals, laundry, and additional travel.  Estimates are that someone could get by for $20/day for food, and trans-Altlantic airfares are running about $950.
NOTE:  Although London Semester participants will be enrolled at the University of Wyoming, they will not pay UW tuition.