Honors Program
Red House, Room 116
200 S. 10th Street
Laramie, WY 82070
Phone: 307-766-4110
Fax: 307-766-4298
Email:
honors@uwyo.edu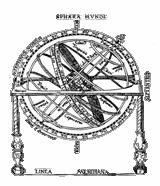 Travel Opportunities

In addition to your own travel plans, AIFS helps you make arrangements for weekend excursions in Britain (Scotland, Wales, around England), doing such things as "pony trekking with two nights in a farmhouse in the Brecon Beacons with traditional Welsh cooking." AIFS also arranges optional weekend trips to such places as Stratford-Upon-Avon, Stonehenge, Oxford, and Cantenbury.
You can do regular Friday excursions for about $65 per half of the semester. These trips include transportation and a guide. It's a great way to see London and the surrounding countryside.
Some sources for travel assistance are:
A good student travel agency is located right in the University of London Student Union. In both places students may buy low-cost tickets for flights from London to several European cities. International Student cards can be purchased ahead of time or when you are in London, giving you discounts on housing, tickets and student prices for concerts and the theater.
You may want to get a British Rail pass or other pass that will let you travel for several days or several days in a longer period, in Britain or in Europe. Click here to see the BritRail Website.
What about traveling when the London Semester is over? Many students do this. EURAIL and BRITRAIL offer relatively inexpensive and safe travel from one European city to another. A different option is leasing a car, especially if two or three people are traveling together and if you would want to use it for 17 days or more (when a tax-free option kicks in). A couple of organizations offer good value. Check out Renault Eurodrive or Europe-by-Car. The latter has discounts for students.