Honors Program
Red House, Room 116
200 S. 10th Street
Laramie, WY 82070
Phone: 307-766-4110
Fax: 307-766-4298
Email:
honors@uwyo.edu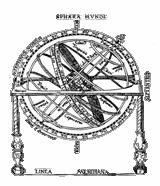 Planning for International Travel

Many UW students have participated in the London Semester. They would be happy to share their experiences with you and help you make decisions as you prepare to study in London.  Planning ahead can mean less expensive airline tickets, more satisfactory volunteer work placements, better preparation to insure courses taken in London will accommodate graduation plans, and allow friends and family to make plans to visit you in London. 
The sooner you decide to participate in the London Semester, the better you can plan your time and make necessary preparations.
Here are some Web sites that may help you make plans and prepare for the London Semester:
The International Programs Office located in the Cheney International Center can answer many of your questions about travel and living abroad.