Honors Program
Red House, Room 116
200 S. 10th Street
Laramie, WY 82070
Phone: 307-766-4110
Fax: 307-766-4298
Email:
honors@uwyo.edu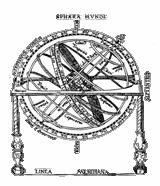 London  Semester
Courses
Spring Semester 2013
A&S 2200:  British Life and Culture. 3 Credit hours.  British Faculty. 
A study of contemporary British institutions and aspects of the culture, with a focus on London.  All students are required to take this course.
Art 4740:  20th-Century European Art [The Shock of the New:  Modern and Contemporary Art].  3 credit hours.  Professor Linda Bolton, Tate Modern.
This course has three primary objectives:  1. to provide an understanding of the development of modern art from its inception in the late 19th century to now; 2.  to introduce students to a variety of art forms and media, and to look at the development of art from paint on canvas to video art and installations; and 3.  to offer firsthand visual experience of works of art, and to encourage and develop an interest in the subject. To this end students will visit a museum or art gallery every week.
A&S 2490:  Special Topics in the History of Science.  3 credit hours.  Professor Rebecca Ferrell, Metropolitan State College
This course looks at the history of science from ancient times through the modern period.  Britain has been the site of much of this history, and has a long cultural tradition of recording and examining both the facts of scientific discovery and the attitudes and practices that led to those discoveries.  In the London version of this course, we will look at the Roman occupation and its legacy of widespread Latin-based education and technological advancement, examine later waves of immigration and their influences on the endeavour that became science, and consider why the UK was so influential in the 17th century Scientific Revolution that vastly altered our understanding of the physical forces that shape our world.  British contributions to science during the period of colonial expansion were significant, and we will see how these were viewed in contemporary society, including the growing middle class, and how they were used as justifications for slavery and other social exploitation.  Many recent advances in biology have originated in Britain, including our understanding of evolution and the structure of DNA.  Students will be encouraged literally to walk in the footsteps of great scientific thinkers, and optional field trips will include Cambridge, Oxford and Down House, Darwin's country home.  Each student will become a registered reader at the Royal Society Library, and will be encouraged to independently research a topic of interest. 
English 2490:  Studies in War and Literature
War is as old as human history, and the reasons for war have fascinated many of our greatest writers throughout the centuries. This class will provide insights into many different depictions of war from the classical heroes of the ancient Greeks, the warrior kings glorified in RenaissanceEngland, to the chilling views of the trench bound soldier of WWI, and the effects on the British civilian population of the "total war" of World War Two. We'll examine how writers grapple with what they write about war, and how war affects the soldier, the family, and the country.
English 2240:  Arthurian Legend
This course introduces Arthurian romance.  It traces the Arthurian legend from its roots in Welsh mythology through its development in the Middle Ages to its current manifestations in popular culture.
English 3150:  World Literature:  Popular Views of Christians and Muslims in the Middle Ages and Beyond
This course introduces some popular literature of the medieval West, focusing on texts by or about Christians and Muslims. We will trace literary, political, and religious ideas that made the European medieval world into part of the modern one. We will read a variety of texts, such as triumphalist crusader narratives, chronicles, medieval romances of the East, Arabic views of Christian crusaders, Arthurian romance, novels, and films by writers and filmmakers from Western and  non-Western perspectives. These texts will serve as a basis for historical and cultural discussion, and they provide a starting point for a variety of assignments. By the end of the semester, you should understand some of the shifts in the long relationship between Islam and the West and be able to place these works within their social, historical, and cultural context.  All these literary materials will be in translation.
English 4600:  Studies in Bloomsbury in Art and Literature
This course examines the fabled Bloomsbury Circle of Virginia Woolf and her contemporaries. Reading both Leonard and Virginia Woolf, as well as their friends T.S. Eliot, Lytton Strachy, E.M. Forester, Vita Sackville West, and David Garnett, and viewing the art of Roger Fry, Duncan Grant, Dora Carrington, and Woolf's sister Vanessa Bell, students will come to understand the influence and importance of this group of varied artists. Other figures with connections to Bloomsbury such as John Maynard Keynes, D.H. Lawrence, and James Joyce will also be included.
English 4610:  Special Studies Abroad in Shakespeare in London
This course will survey the contours of Shakespeare's life and dramatic career in London, the city where his plays were first performed. We'll read Shakespeare's England through Shakespeare's plays by asking how they reflect the cultures of his day and ours. Emphasis will be placed on exploring the playwright's emotional universe. Our study will lead us to investigate issues pertaining to marriage and the family, race and religion, and governance and politics. We will read plays that we will see in performance. Theatres will likely include the Globe Theatre, the National Theatre, the Old Vic, and the Southwark Theatre. Through coordination with AIFS, an overnight trip to Shakespeare's birthplace, Stratford-upon-Avon, will be part of this class. We'll visit important locations, including Shakespeare's houses, Anne Hathaway's cottage, and the playwright's local church and attend a professional production at the Royal Shakespeare Theatre in Stratford.
English 2490:  Studies in the West in the Modern World
A study of important developments in the literature of the West from the late 19th century to the present. This course will examine historical and cultural representations of the British in literature, with special attention to questions of identity, cosmopolitanism, and modernity in three periods: Victorian England, the World Wars, and Britain 1945-onwards. We'll take great advantage of our setting with visits to museums, monuments, offices, and other places that will enrich our understanding of British literature within its historical and cultural setting. These will include the Albert Memorial, Churchill's Cabinet War Rooms, the Imperial War Museum, the National Portrait Gallery, the Palace of Westminster, St. Paul's Cathedral, St. Etheldreda's Church, and the Victoria & Albert Museum. The class will examine works by authors such as Charles Dickens, Emily Brontë, William Golding, Joseph Conrad, Harold Pinter, George Orwell, and Ian Fleming, placing each in historical and literary context.
Inst 4370:  Global Political Economy.  3 credit hours.  Professor Valerio Lintner,
This course draws on a variety of perspectives in International Political Economy (IPE) in order to explain the contemporary global economy. The course examines the role and power of multinational corporations and national governments. Students will examine the European Union, the World Trade Organisation, the International Monetary Fund, and the World Bank and become familiar with debates surrounding these key institutions. Given current events, the course emphasizes developments in contemporary Europe. The course addresses inequalities between nations and amongst people and calls into question the sustainability of contemporary patterns of economic development. There will be appropriate field trips.
Wmst 4500:  Biology of Women.  3 credit hours.  Professor Rebecca Ferrell, Metropolitan State College.
What does it mean to be a woman?  To a biologist, the female of a species is simply the one that makes larger reproductive cells (eggs).  Socially, however, our idea of what it means to be a human female is much more complex, and this socialization influences scientists' views about women's biology.  We will examine the roots of scientific ideas about women, discover how scientific study is often influenced by social perceptions, and consider the structures and functions that actually define the human female.  We will look at how an XX embryo becomes a female, the alternative development that occurs due to a Y chromosome, the hormonal cascades and physiological changes associated with menarche, pregnancy and menopause, as well as the social consequences of being born with a particular set of genitalia. Childbirth provides an example of a process that is both biological and cultural, and we will devote a significant portion of the course to understanding childbirth practices both in the US and in other countries, especially the United Kingdom.  Through films, speakers and field trips, we will explore reasons why birth in the UK is less expensive than in the US, with better outcomes for both mother and baby.  Students of all genders are welcome in this course.
For further information, consult the London Consortium website:
http://www.aifspartnerships.com/lc/london/spring_index.asp