Honors Program
Red House, Room 116
200 S. 10th Street
Laramie, WY 82070
Phone: 307-766-4110
Fax: 307-766-4298
Email:
honors@uwyo.edu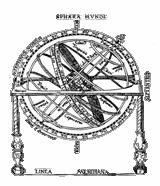 Getting a Taste of Life in London
You may be interested in seeing a bit of London and Britain on the Web. You might like to begin reading the London newspapers. What goes on at night? What about the theater? What walking tours would be interesting? What about a glimpse of Royalty? Check out some or all of the sites below.
Perhaps you'd like to take a walk through London. You can do this by enrolling for the London Semester or click here. 
Some people are interested in the major attractions of London. If that means you, click here.
Travel around England and Britain is not as difficult as you might think. And, there is help available. For an example, see the UK Travel Web site, or examine train routes and prices through TheTrainLine.
While hundreds of British movies can give you a taste of London and the UK, you might especially enjoy a film made for British television some years ago. "28 Up" and "35 Up" trace the lives of a dozen or so individuals, with footage of them at ages 7, 14, 21, 28, and 35. They span the English system of social classes and display a wonderful range of dialects and outlooks.  In Laramie these films are available among the foreign films collection in Hastings Books, Movies and Videos. 
You may want to get a taste of London by reading one of the city's major newspapers. Click on either of these: