Honors senior looked at the efficacy of telehealth for rural communities
June 3, 2019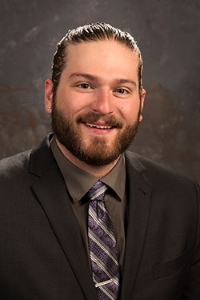 Senior Dylan Rust investigated the feasibility of using telehealth to increase rural access to health care and shared his findings.

My project looked at the feasibility of using Telehealth for specialized types of medical care (pre/post-op, cardiology, neurology, etc.) as a way to expand access to care for rural patients. I did a review of current literature in order to determine patient/physician satisfaction, economic benefits/drawbacks, efficacy, and potential applications. I found that Telehealth studies report high patient/physician satisfaction, is highly efficacious, more cost effective than traditional in-person visits, and has applications in fields ranging from post-operative care to addiction treatment. 

Most surprising were the range of applications which have been tested successfully like diagnosing autism, using transcranial direct current stimulation to help treat Parkinson's disease, and treatment for opioid addiction.

It was interesting to synthesize the current literature and consider the many benefits of expanding Telehealth, which I believe will happen across the nation, and hopefully Wyoming can utilize this resource. 
By Dylan Rust
For more student spotlights click here.