Honors Program
Red House, Room 116
200 S. 10th Street
Laramie, WY 82070
Phone: 307-766-4110
Fax: 307-766-4298
Email:
honors@uwyo.edu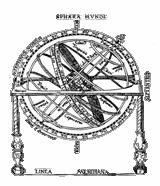 Sophomore
Non-Western Perspectives
HP 2151-01: Modern China: 3cr; (CH) Cultural Humanities, (G) Global and A&S Non-Western; CRN: 23901; TR 11:00-12:15pm; Ross Hall-339; Instructor: Tyler Fall
This course is designed as a broad, and admittedly selective, survey of Chinese culture and Chinese history from the decline of the Ming Dynasty in the 1500s to the present day.  Our survey will delve into China's political history, its cultural productions, the role of non-elites, and its interactions with the rest of the world, particularly with the West.  Through close attention to these themes, we will examine the development of modern China, assess the tension between tradition and outside influence, and consider both the challenges and possibilities facing China in the future.
HP 2151-02: Whose Nature? Exploring Global Environmental Values: 3cr; CRN: 24885; TR 2:45-4:00pm; Ross Hall-339; Instructor: Courtney Carlson
Together we will initiate an inquiry into the relationship of humans to the non-human world and examine how "culture"—literature and the arts, politics, science and philosophy—informs modern environmental values around the world. We will juxtapose literary, religious, philosophical, visual, and cinematic texts with focused case studies to consider resource use and ecological attitudes in regions of Africa, Asia, Eastern Europe, and Central and South America. Most broadly, this course will seek to further develop the thoughtfulness and habits of mind useful to you as a student and an engaged citizen of the world.
HP 2151-03: Modern Japanese Society and Culture: 3cr; (CH) Cultural Humanities, (G) Global and A&S Non-Western; CRN: 25427; MWF 10:00-10:50am; CR 149, Instructor: Noah Miles
This course is designed to introduce Japanese society and culture.  The class will take a thematic approach to the study of Japan.  We will integrate history and literature from the Jomon to the Edo periods, covering a diverse range of topics including: language development, the introduction of Buddhism, poetry, classical and modern literature, traditional arts and holidays concluding with the development of popular culture.
HP 2151-04: The Empire Writes Back: 3cr; (CH) Cultural Humanities, (G) Global; CRN: 27059; MWF 11:00-11:50am; HRH 114; Instructor: Elizabeth Kenworthy
This course examines literature and film created in former colonies during the 20th and 21st centuries.  The course will consider the broad landscape of these works in addition to focusing on a selection of individual voices, both popular and obscure, to ask who has a voice and how these voices are heard in a world still dominated by former colonial powers.  Authors from India and Africa will frame the course.  Students will read and write extensively, and engage in challenging and thought-provoking conversations about the many ways to "write back" to the colonial powers. 
HP 2153-01: Bali Life and Art: 3cr; (CA) Cultural Arts, (G) Global and A&S Non-Western; CRN: 22819; F 2:10-5:00pm; FA 120; Instructor: Rod Garnett
Students will participate in the process of learning and performing gamelan music and dance under the direction of Balinese teachers. Working closely with gamelan master I Made Lasmawan and master dancer Ni Kethut Marni will allow students to experience an intense introduction to Balinese life and art. Readings assigned by Professor Rod Garnett will include broad descriptive overviews of history, language, religion, arts, and life in Bali.
 JUNIOR
Modes of Understanding
HP 3151-01: Concepts of Holy War: 3cr; CRN: 25380; W 4:10-7:00pm; HRH 114; Instructor: Dr. Erin Abraham
This course will examine the complexities of religious violence through investigations into how the relationship between Christianity and Islam has been – and continues to be – in large part defined in increasingly interchangeable terms of holy war. We will examine early concepts of holy war, including the modifications of early Christian formulations of just war and of jihad in early Islam.  We will evaluate the transmission and changing connotations of these concepts in comparative contexts, including popular perceptions and official definitions, through various media, including film, print, and electronic sources.     
HP 3151-02: What to Think About How to Think: 3cr; (CH) Cultural Humanities; CRN: 21965; TR 11:00-12:15pm; CR 149; Instructor: Dr. Susanna Goodin
This class, How to Think about What to Think, will explore the following questions:  Is it okay to believe whatever you want?  Can a belief be false even when it is "true to me?"  Are there standards of evaluating beliefs that apply across time, cultures, religion, and gender?  Is the scientific method the best way to acquire knowledge about world?  What are the critiques of the scientific method and how does science respond to these critiques?
HP 3152-01: DNA in Society: 3 cr; (CS) Social Science; CRN: 26631; Time: TR 1:20-2:35pm, HRH 114; Instructor: Dr. Heather Rothfuss
DNA Forensics, Genetic Sequencing, Genetically Modified Organisms, Stem Cell Research… We hear these phrases daily in the news, movies and on television, but few people, including lawmakers, understand the technologies, their implications or applications.
This course will discuss these three controversial topics involving use of DNA technologies in our societies.  The student is not expected to have a background in biology. In addition, we will compare and contrast the information available about each topic from the standpoint of political, mass media, and scientific journal publications.  The student can expect to learn the science behind these issues, and to explore their current and potential applications, good and bad.
HP 3153-01: Investigating Cultural Identity: 3 cr; (CA) Cultural Arts; CRN: 23286; M 6:00-8:30pm; Art Museum; Instructors: Diane Panozzo and Wendy Bredehoft
This course is for students who wish to explore, study, and research how individuals form their cultural identities through the expression of art (painting, writing, sculpture, photography, etc).  Students will explore and experiment with their own personal and cultural identities through the making of any art/project/writing of the choosing.  Note-No prior art classes or training are necessary.
HP 3153-02: American Popular Music: 3cr; (CA) Cultural Arts, (D) Diversity; CRN: 23746; TR 1:20-2:35pm; AG 4041; Instructor: Jeremy Weaver
This course will develop the understanding of how popular music, music artists, and the music industry interact with society.  Students will be able to conceptualize this incredibly rich area of culture and social production and consumption.  We will outline and explore a variety of topics related to these concepts and popular music: the development of "popular music" globally in its social and historical context; the relationship between music artists and the music industry yesterday and today; the socioeconomic and political statuses of the music artists; censorship; genres of music; the implications of technology and music; and finally, the politics of musical representation.
HP 4151-01: From Baggs to Broadway!; 3 cr; CRN: 26600; T 4:00-6:30pm; FA 111; Instructors: Prof. Leigh Selting and Dr. Eric Sandeen
This course focuses on Broadway as both a cultural industry and an urban location and culminates in a required field trip to New York City.  We will begin with an in-depth examination of how theatrical plays are made (produced) in America, from local UW educational and community theatre to Broadway, the fundamental process is the same. What are the differences? Writing workshops, casting, rehearsal, performance, contracts, unions, funding, and venues (theatres) will be discussed in detail. With a keen eye towards the business aspects of producing plays, students will gain an inside view of this big business across the nation. We will also examine the urban geography of Broadway and the Times Square area, both as a place for creative endeavors and as an urban development site.  We'll also look at other locations in Manhattan that have been creative centers over the years.  The class will explore some of these places during our days in New York City.  This 5-day city experience will include a minimum of 4 shows, tours of Broadway theatres, guided tours of neighborhoods and specific sites, and more!  This course will convene on campus during the first half of the semester and in New York City during a field trip, currently scheduled over Spring Break, March 16-21, 2013.
HP 4151-02: Spirituality and Hunting; 3 cr; CRN: 26614; T 4:00-7:00pm; HRH 114; Instructors: Jess Ryan and Joel Pontius
We will examine the interplay of human animal, other-than-human animal, place, and spirituality as a means to critically assess the values and motivations underlying environmental, cultural, and food/foraging practices.  Participants will inspect personal convictions, assumptions and possible limitations in regards to hunting, spirituality, and human and non-human interactions.
HP 4152-01: Crime and Deviance in Rural America; 3 cr; (CS) Social Science, (D) Diversity; TR 9:35-10:50am; EN 2105; Instructor: Jeremy Weaver
This course opens a door into the connection between crime, criminological theory and rural communities throughout the United States. It will teach students about life in rural America, crime, criminological theory, and finally how theory may apply to rural society and culture. Lectures during the first third of the semester establish the background for understanding the correlating concepts of crime and rural community. The second third of the semester covers criminological theory and examines how these theories apply to rural crime. The final third of the course examines the response to crime by rural society. Throughout the course a special case study will be used to illustrate some examples of rural crime and justice. This study is based on the research of author John Grisham in his book The Innocent Man.
HP 4152-05: Society, Space, and Future; 3 cr; (CS) Social Science; TR 11:00-12:15pm; ED 45; Instructor: Jeremy Weaver
This course will examine how the current social condition interacts with questions concerning the future of society and the debate over the continuation of space travel.  Discussion will involve both real and potentially real issues concerning what society could look like through the lenses of science fiction, critical issues concerning the space program and historical experience.  All will contribute to the exploration of the "human social condition" and what this concept potentially means for future generations. 
HP 4152-04: Society in the Age of the Individual; 3cr; CRN: 27122; MWF 3:10-4:00; HRH 114; Instructor: Ruth Bjorkenwall
America and Americans price themselves on individualism, but is anyone not defined by the society in which he or she lives? How can we be "unique" -- an individual -- except by defining ourselves against or among society? Can we be human if we are humans alone? Can there be a society of one? In this course, we will read and discussion works of classical and contemporary sociology and social psychology and use theoretical perspectives to probe the natures of society, the self, and the self and society. With the use C. Wright Mills's sociological imagination, we will also learn to understand ourselves and others by viewing personal biographies as intersections with society and society's history. In short, this is a course in which we get to combine the "personal" with "the social."
HP 4990-01: Plant/Insect Biology for Cloud Forest Ecology Study Abroad; 2 cr; CRN: 26618; R 2:45-4:00pm; ED-21; Instructors: Dr. Gregory Brown and Dr. Scott Shaw
For those who are planning to take HP 4152:  Cloud Forest Ecology in Ecuador next summer, we recommend this spring semester course.  It is a reading seminar focused on plant/insect interactions.  Please contact Prof. Greg Brown (gkbrown@uwyo.edu) if you have questions about either course. 
Share This Page: