Menu
Contact Us
High Plains American Indian Research Institute (HPAIRI)
Phone: 307.766.4285
Email: HPAIRI@uwyo.edu
HPAIRI News
HPAIRI News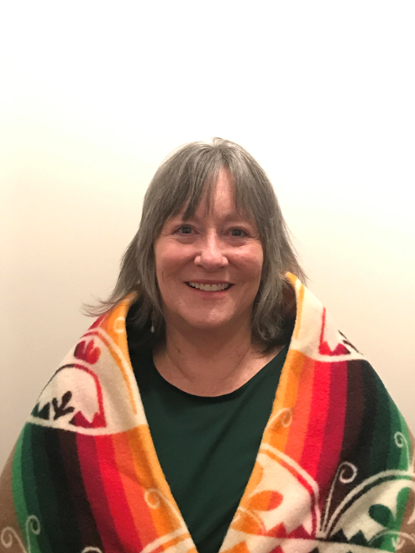 HPAIRI is very pleased to announce the recent special recognition of its director, Judy Antell.  On the evening of April 18, Dr. Antell was recognized at the Own It! awards program held at the Enzi STEM atrium and sponsored by Wyoming EPSCoR.  UW President Laurie Nichols presented Dr. Antell with the award, and President Nichols described both the event and Dr. Antell's award in her regular Monday morning letter to the UW community on April 24:
The purpose of the event is to honor and recognize women faculty and students who
 are making impacts in the STEM fields.  Beyond providing a welcome to the group,
 I also had the distinct honor of recognizing Dr. Judy Antell, who currently directs
 HPAIRI (High Plains American Indian Research Institute), for her tireless work
 on diversity at UW.  The award will be ongoing and will be named the Judy Antell Diversity in STEM award. 
Judy is so deserving of this recognition; her legacy wi continue through the establishment of this award.
All of us on the HPAIRI team extend our heartfelt appreciation to President Nichols, to the UW Office of Research, to Wyoming EPSCoR, and to those who arranged the Own It! awards program. 
You have honored us with your support for HPAIRI and for Dr. Antell.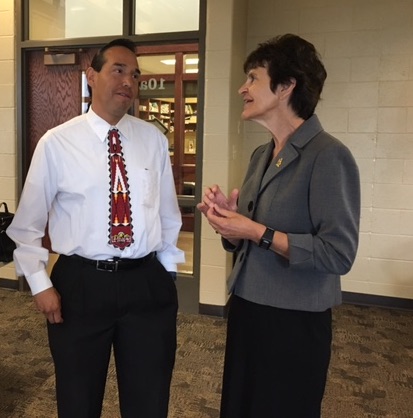 UW President Laurie Nichols speaks with Fort Washakie educator George Abeyta during her July 6 visit to the Wind River Indian Reservation.  Nichols met with both the Northern Arapaho and Eastern Shoshone business councils, tribal liaisons, members of Wyoming Select Committee on Tribal Relations, and other invited community leaders while on the Reservation. Nichols' visit was organized and hosted by the High Plains American Indian Research Institute.
Contact Us
High Plains American Indian Research Institute (HPAIRI)
Phone: 307.766.4285
Email: HPAIRI@uwyo.edu