Graduate Student Profile - Lindsey Ehinger
Lindsey grew up in Springville, New York, a village infamous for a weekly regional livestock auction as well as an annual dairy festival. After earning a BS in Civil Engineering from Cornell University, she worked in forensic building engineering, before moving out to Jackson, Wyoming, on a whim. While furthering her career in construction management and sustainable building practices, Lindsey engaged her passion for travel. In 2011, she was fortunate to have the opportunity to visit her seventh continent, Antarctica. After visiting over 50 countries, Lindsey decided to return to academia to study the effects of governmental policy on emerging tourism destinations, and carried out research in Kyrgyzstan. She defended her MA thesis in June 2016.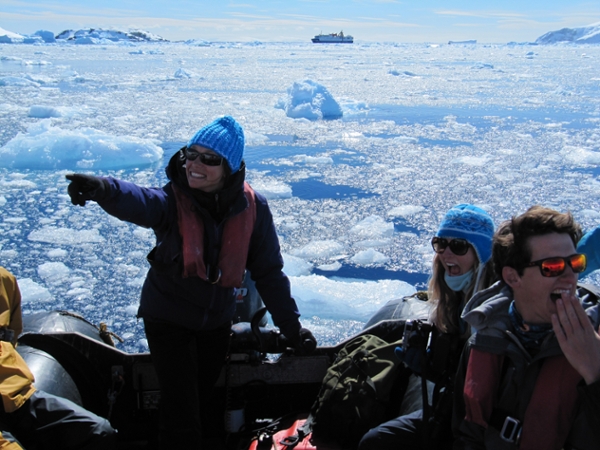 Lindsey exploring Antartica in 2011.