Division of Kinesiology and Health
Corbett Building 119
Dept. 3196
1000 E. University Ave.
Laramie, WY 82071
Phone: (307) 766-5284
Fax: (307) 766-4098
Email:
kinesiology@uwyo.edu
AIESEP International Conference
Blazing New Trails: Future Directions for Sport Pedagogy and Physical Activity
June 8-11, 2016
Laramie, Wyoming, USA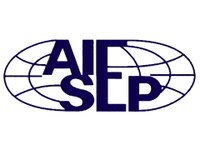 Traveling to Laramie, Wyoming, USA
Fly to Denver International Airport (DIA) located in Denver, Colorado.  From there, you have three options available to bring you to Laramie, Wyoming.  You can 1) fly to the Laramie Regional Airport (30 minute flight), or 2) rent a car from DIA and drive to Laramie (2 hour 20 minute trip), or 3) take the shuttle bus from DIA to Laramie (3 hour trip).
Hotel Accomodations in Laramie, Wyoming, USA
Map of hotels located in Laramie, Wyoming

Please Note:  Hotels within walking distance of the University of Wyoming include:

The Hilton Garden Inn (the conference hotel)

Holiday Inn

Comfort Inn

Hampton Inn