Motor Learning
| | | |
| --- | --- | --- |
| | | |
| Start Your Graduate Application Now | Schedule A Campus Visit  | Questions? |
About This Program
The Master's program with a concentration in Motor Learning and Control (MLC) prepares students for careers related to coaching, physical education, human physiology and therapeutic rehabilitation. Students in this program will focus on learning behavioral theories of human perception and action, as well as the behavioral, biomechanical, and neural mechanisms underlying motor control and skill acquisition. Students are encouraged to participate in and develop original research ideas to be tested within the state-of-the-art laboratory.  Students will also obtain practical and clinical experiences through working with people of different ages, backgrounds, and health conditions.
Due to the interdisciplinary nature of the MLC program, students are encouraged to take course work in areas including biomechanics, psychology, neuroscience, statistics and engineering.  We encourage all students to collaborate with faculty and students in those areas in an effort to develop research ideas and projects. Depending on the student interest and background, thesis projects can address either a basic science or applied/clinical problem.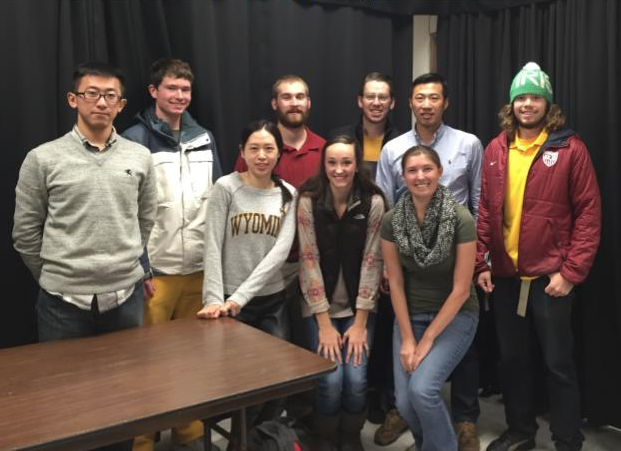 Why Motor Learning & Control?
The MLC program is designed to be academically rigorous to prepare students for doctoral training in this domain, while its applied nature also allows students to pursue professions or advanced training in applied fields immediately after receiving their Master's in exercise science. We strive to have our students present their research in regional, national and international conferences, and our goal is to equip students with strong knowledge and skills in MLC and enable them to succeed in their chosen future careers. Please join us to explore human movement and the science behind it!
Links to professional organization websites and demonstration of the field in action!
Contact

Qin "Arthur" Zhu, PhD
307-766-5752
Motor Learning PACE Lab