Division of Kinesiology and Health
Corbett Building 119
Dept. 3196
1000 E. University Ave.
Laramie, WY 82071
Phone: (307) 766-5284
Fax: (307) 766-4098
Email:
kinesiology@uwyo.edu
Job Openings in Kinesiology & Health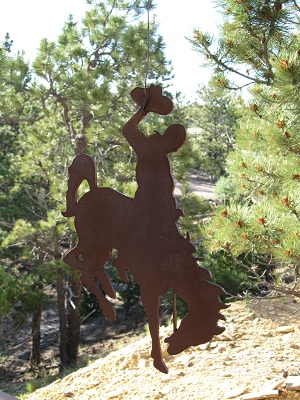 Academic Positions Available

Academic Professional Assistant Lecturer Position Announcement
Position
Extended-term academic professional assistant lecturer, Division of Kinesiology and Health, College of Health Sciences, University of Wyoming, beginning August 2014
Required Qualifications
Applicants must have at minimum: (1) a master's degree in kinesiology, exercise and sport science, physical education, or related field of study; (2) knowledge/expertise to teach courses in two or more of the following areas – human anatomy, aging and exercise, methods of training and conditioning, sport medicine, socio-cultural dimensions of exercise and physical activity, or research methods/measurement and evaluation; and (3) university teaching experience in courses related to human movement.  Applicants must demonstrate excellent verbal and written communication skills.
Preferred Qualification
Preference will be given to: (1) applicants who have professional certifications relevant to areas of expertise identified above (e.g., NSCA, ACSM, etc.); and (2) applicants with experience or ability to teach on-line courses or incorporate on-line distance education.
Responsibilities
Teaching: Teach three courses per semester (Fall and Spring).
Academic Advising: Advise undergraduate majors in the Kinesiology and Health Promotion program.
Service: Represent the Division, College, and University on committees; aligned with the University's land-grant mission, provide service to the community and state.
Professional Development: Participate in community, state, regional, and/or national meetings/activities for purposes of improving instructional practices.
Salary
Commensurate with qualifications. Based on performance, Academic Professional Lecturers at the University of Wyoming may earn extended-term contracts of 6-years and promotions to associate and senior lecturer.
Application
For full consideration complete applications should be received by March 31st, 2014; review of applications will be ongoing and continue until the position is filled.  Interested candidates should submit a: (1) cover letter (one page maximum); (2) curriculum vitae; (3) statement addressing experience and ability to teach the courses identified in #2 under required qualifications (one page maximum); (4) statement addressing teaching philosophy (one page maximum); (5) graduate transcripts; (6) three letters of reference; and (7) contact information for three additional references (name, address, e-mail address, telephone number).  Please forward application materials to Kim Bois, Staff Assistant and Search Coordinator, University of Wyoming, Division of Kinesiology and Health, Dept. 3196, 1000 E. University Avenue, Laramie, WY 82071-3196.  Electronic submission of application materials is preferred (KBois@uwyo.edu).  For more information, contact Mark Byra, search committee chair (307-766-5227 ; byra@uwyo.edu), or visit www.uwyo.edu/kandh/
Division of Kinesiology and Health
Administratively housed in the College of Health Sciences, the Division of Kinesiology and Health has 12 full-time tenure-track faculty members and two extended-term academic professionals.  Our faculty have consistently received research grant and contract support from diverse extramural agencies including the NIH, U.S. Departments of Education and Agriculture, Wyoming Departments of Education and Health, and the American Heart Association.  Two undergraduate majors are offered leading to the B.S. degree, one in Kinesiology and Health Promotion, and one in Physical Education Teaching.  Graduate students may pursue a M.S. (thesis or non-thesis) in Kinesiology and Health, or a Ph.D. in Biomedical Sciences.  Currently, there are over 450 undergraduates and 40 graduates majoring in the programs offered.
University
The University of Wyoming is located in Laramie, a town of 30,000 in the heart of the Rocky Mountain West. Wyoming is investing in its university, helping to make it a leader in academics, research, and outreach.  The university has state-of-the-art facilities in many areas and is a cultural center for the state. Located on a high plain between the Laramie and Snowy Range mountains, Laramie has more than 300 days of sunshine a year and is near year-round outdoor activities that include skiing, hiking, camping, bicycling, fishing and climbing.  The community provides the advantages of a major university and a distinctive identity as an important city in a frontier state.  Laramie is near many of Colorado's major cities and university communities (Fort Collins: 1 hour; Boulder: 1.5 hours; Denver: 2 hours; Colorado Springs; 4 hours).
The University's policy has been, and will continue to be, one of nondiscrimination, offering equal opportunity to all employees and applicants for employment on the basis of their demonstrated ability and competence without regard to such matters as race, sex, gender, color, religion, national origin, disability, age, veteran status, sexual orientation, genetic information, political belief, or other status protected by state and federal statutes or University Regulations.
The University of Wyoming is committed to providing a safe and productive learning and living community. To achieve that goal, we conduct background investigations for all final candidates being considered for employment. Background checks may include, but are not limited to, criminal history, national sex offender search, employment and motor vehicle history. Offers of employment are contingent upon the completion of the background check.
 
Share This Page: