Biomechanics Laboratory
Description
The biomechanics laboratory (160 Corbett Building) is an 1800 square foot facility that is located within the Division of Kinesiology and Health. The laboratory includes a data collection area, a teaching area, and an office area. The biomechanics laboratory has the mission of using motion, force, and electromyography measurements to study human movements.
Equipment
Eight Vicon Bonita cameras and Vicon Nexus motion capture system with 64-channel analog capability.

Two Bertec force platforms mounted in a pit isolated from the building foundation.

Two portable Bertec force platforms.

Delsys Myomonitor EMG system with 8-channel capability.

Three JVC GC-PX10 high-definition camcorders.

Vicon peak 32-point calibration frame for direct linear transformation.

Four Vicon IMU inertial sensors

 

Matlab software for data process and SPSS for statistical analysis.

 

 

 

 

 

 

 
Data Collection Area
Data Collection Area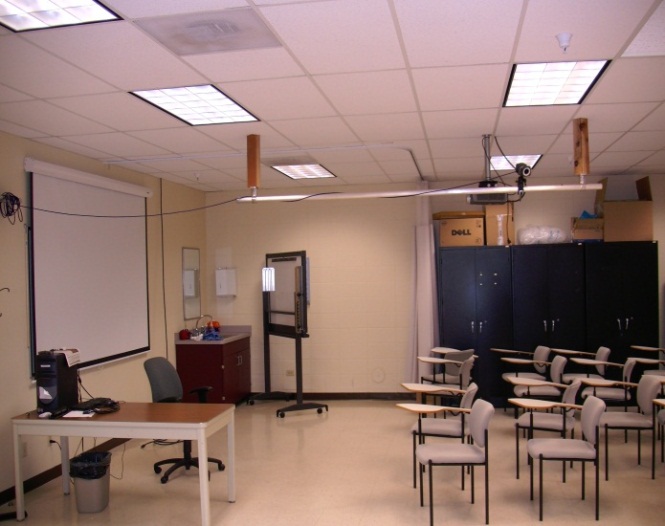 Teaching Area
Office Area