Division of Kinesiology and Health
College of Health Sciences
PACE Laboratory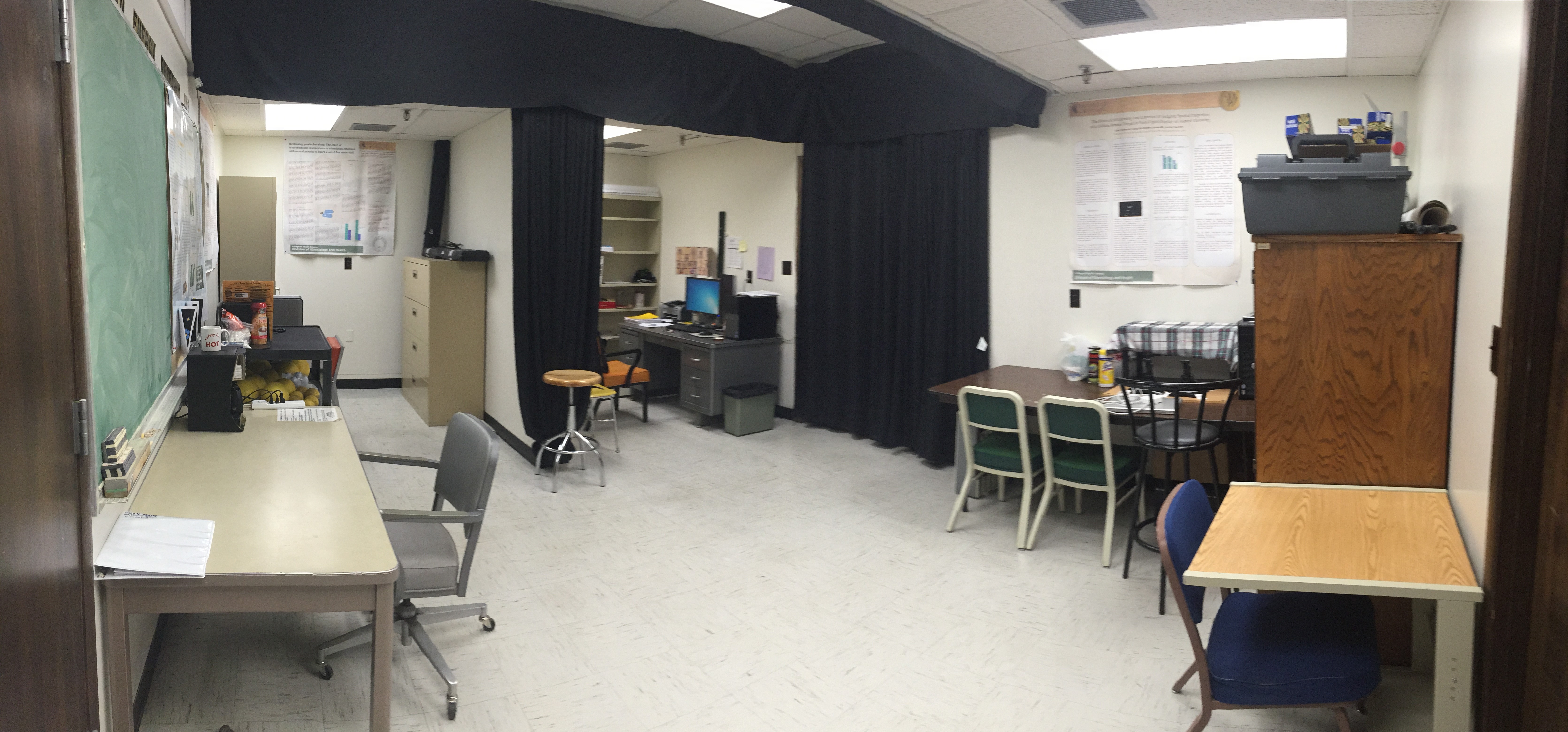 Description
We are located in Room 211A within the Corbett Building on the UW campus. The laboratory includes a curtained data collection area and an office area. We are using perception-action approach to study human perceptual-motor learning, control and development. The major pieces of laboratory equipment include: 
 

Two Fastec Imaging SportsCam High Speed Cameras for 2D motion capture purpose

Two GoPro Hero 4 Black Ultra HD cameras, allowing high-definition motion capture

 

Ascension 3D Guidance TrakSTAR magnetic motion tracking system

 

Wacom Intuos3 Pen Tablet with Neuroscript MovAlyeR 6.0 for tapping handwriting movement analysis

 

Delsys Myomonitor EMG system with 8-channel capability

 

Custom-made adjustable target throwing board

 

Software

E-Prime / Matlab / SPSS
We also share lab space with Biomechanics Laboratory, in Room 160 in the same building, where we have access to the Vicon cameras and software for 3D motion capture purpose.
Research Focus
Understanding the process of learning (or re-learning) perceptual-motor skills
Investigating the control mechanisms for functional movements
Evaluating the effectiveness of training methods for teaching, coaching or rehabilitation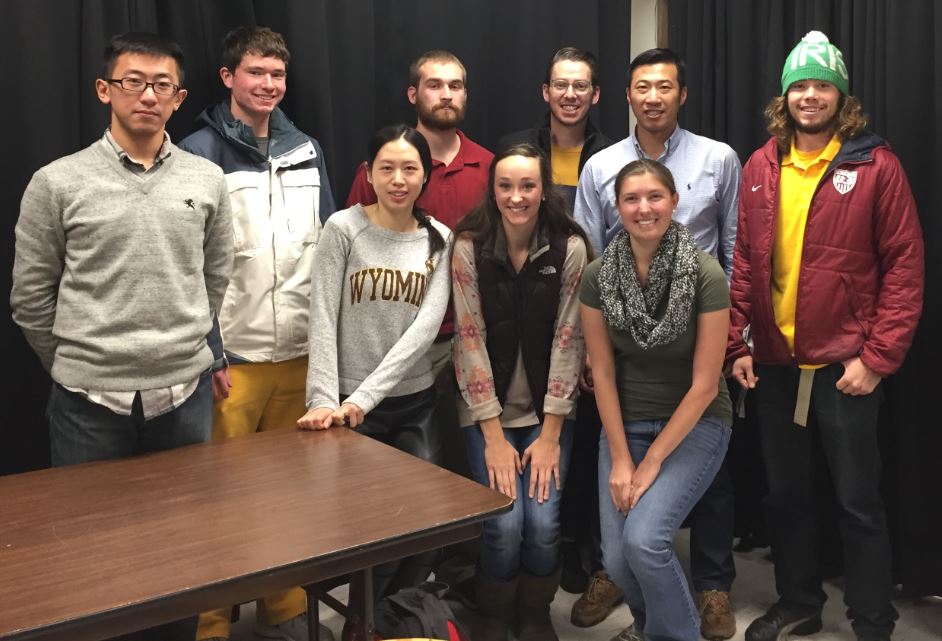 Above: The Perceptual Motor Behavior Lab Group
Faculty
Dr. Qin (Arthur) Zhu 
Graduate students
Shaochen Huang
Thomas Hart
Jieyu Peng (visiting graduate student from Shanghai University of Sport)
Undergraduate students
Kara Purcelley
Ryan Arey
Sean Feehan
Ragen Wilson
Andrew Amen