What is the CASM?
The Center for Assistance with Statistics and Mathematics (CASM), offers free, in-person, drop-in (no appointment needed) tutoring for students who are looking for mathematics or statistics help.  Our tutors are qualified to help students enrolled in most math and stats courses up to the 3000 level (with occasional help available for higher level courses). 
Hours for Fall 2022
The CASM will be open Monday through Friday 10 AM - 5 PM starting the second week of classes.   For the remainder of the Fall semester there will be additional math tutoring hours Monday, Wednesday, & Friday from 9 AM -10 AM.
We follow the University of Wyoming academic calendar and are closed on days on which there are no classes. Review the academic calendar for important dates.
Ready to visit the CASM?
We are located in the basement of Ross Hall, room number 029. 
There are signs directing you to the CASM once you reach the basement!
 
Our Modality
All tutoring during the Fall and Spring semesters is done using an in-person drop-in system. If you need assistance, all you need to do is come by the CASM and our tutors will help you!
Since we only do drop-in sessions, we currently do not provide any appointments or online tutoring. 
Our Tutors
Our tutors are advanced undergraduate and graduate students. All undergraduate tutors have attended weekly training sessions to improve their content and tutoring skills, and most of our graduate students are also teaching or have taught courses they are tutoring which ensures you'll get the best help available when you stop by.
If you are interested in being a mathematics or statistics tutor visit our Employment page!
Our Space
The CASM provides a collaborative learning environment for you to easily get assistance while studying or working with your fellow classmates. For studying, the CASM also offers
5 computers and one printer connected to the UW network

Current textbooks for 1000 & 2000 level mathematics courses

4 large and several small whiteboards

Plenty of other helpful reference materials!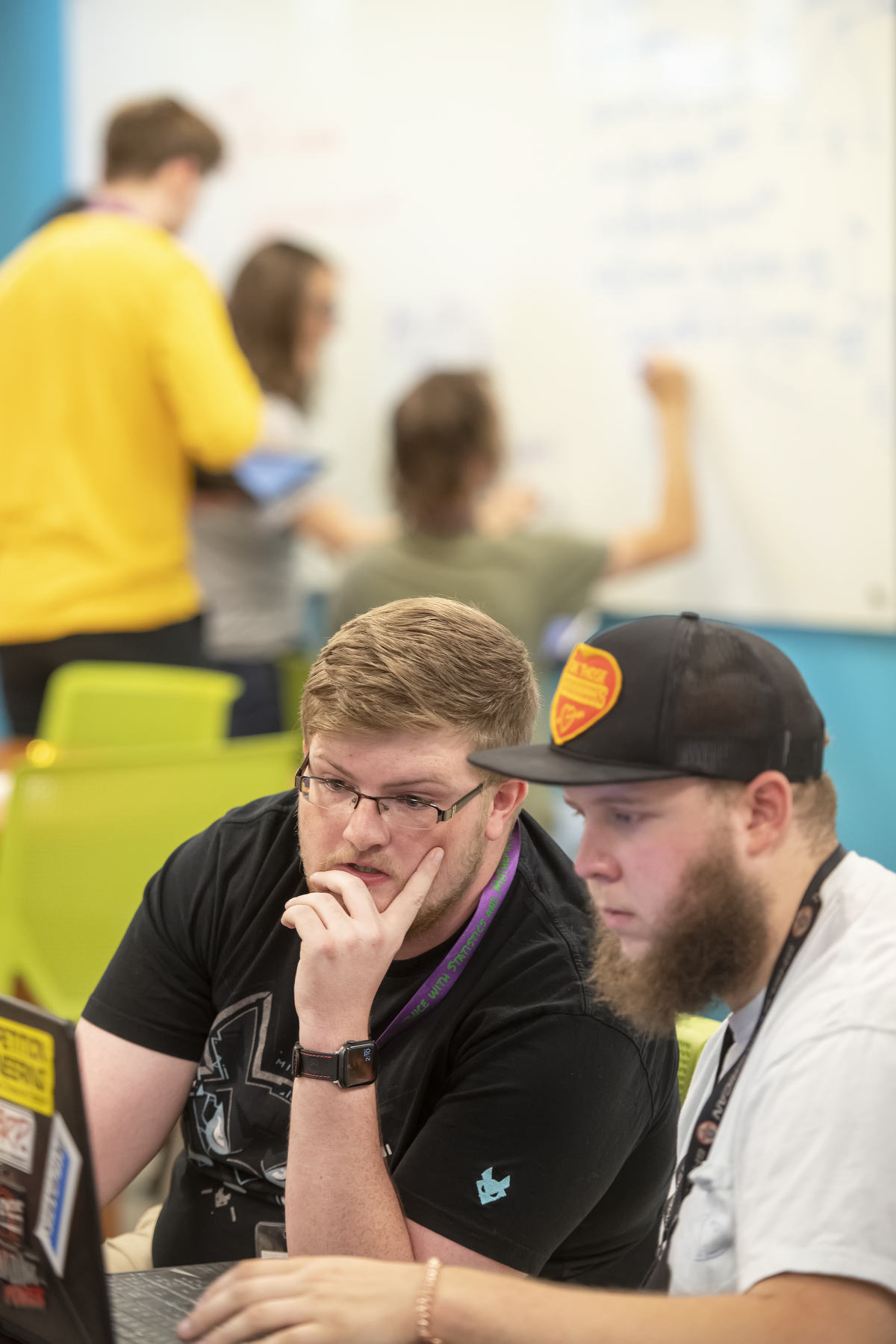 New Fall 2022! Pop-up tutoring!
A few of our CASM tutors will be "popping up" with a CASM tutoring sign around campus to help with math/stat questions!  Look for our tutors in
The Science Initiative Building
EN 1070
The basement of Coe library
on Tuesdays & Wednesdays from 2 - 5 PM.  When you see them, feel free to ask them your math/stat questions.  No appointment needed!
Outside the CASM
Inside the CASM isn't the only place you will see the CASM at work!  The CASM staff has partnered with LeaRN to help ensure great math tutoring is available more than just during CASM hours.
Our tutors are also scheduled at STEP in the basement of Coe Library for one-on-one tutoring in the evenings and STEP Satellite in the basement of Washakie for drop-in tutoring in the evenings.  

Learn about directed assistance for some common math classes on the Supplemental Instruction Page.
We also post information on how and where you can get additional math help resources
Visit our Student Resources page for must have tools for the math student and STEM major!

We maintain a list of private tutors on our Private Tutoring Services page for your convenience if you want to seek out one-on-one tutoring.

We post on our CASM bulletin board about upcoming Math, Stats, and STEM events and resources available to students.