Native American and Indigenous Studies
Faculty and Staff
Dr. Jeffrey Means, Ph.D.
Associate Professor, History and Native American and Indigenous Studies
B.A.,  Grand Canyon University (1995)
M.A.,  University of Montana (2001)
Ph.D., University of Oklahoma (2007)
Email: jmeans4@uwyo.edu   
Phone: (307) 766-3198
Office: History Building 255
Publications
Presentations
CV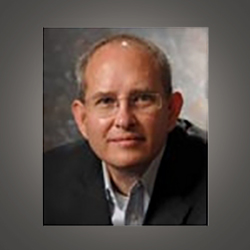 Jeff Means (Enrolled Member of the Oglala Sioux Tribe) is an Associate Professor of History at the University of Wyoming in the field of Native American History.  He arrived in the fall of 2007 after receiving his Ph.D. from the University of Oklahoma.  His primary area of interest is Great Plains Indian culture and Colonial Cultural Encounters.  Oglala Lakota cultural history in the 18th and 19th century is his primary area of focus.  Jeff has won numerous academic awards and grants, including the first Power-Tanner Graduate Student Fellowship in American Indian Studies and the first NCAIS Faculty Fellowship at the Newberry Library, the Burlingame-Toole Award from the Montana Historical Society for the best Graduate student article for 2003, and the American Philosophical Society research grant.  He has also received research grants and awards from the University of Oklahoma, the University of Wyoming, and East Central University.  He has published articles and presented his work at conferences such as the PCB-AHA, the Western Historical Conference, and the American Society for Ethnohistory.  Jeff is currently working on his first book, which examines Oglala Lakota cultural transformations and cattle during the nineteenth and early twentieth century.


Teaching: