2018 Distinguished Alumna
Susan Polston Mills
PhD, MSN, RN
(BSN 1996)
----------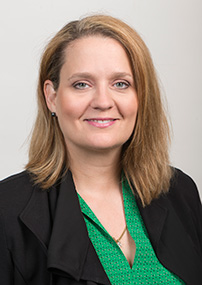 Susan Polston Mills has been named 2018 Distinguished Alumna for her outstanding contributions to the nursing profession and her excellence in administration. Mills will receive the 2018 award during Homecoming week on Friday, October 19, 2018 at the University of Wyoming College of Health Sciences Distinguished Alumni Reception.
Educational Background
Mills is a 1996 BSN graduate from the University of Wyoming. In 2001 she earned her Master of Science in Nursing at the University of Texas at Austin with a focus in public health. Ten years later, Mills completed her Doctor of Philosophy in Nursing at Austin, with a portfolio in Women and Gender Studies.
Administrative Excellence
Mills has filled the position of vice-president of quality improvement with Superior HealthPlans of Texas since 2008, and in November of 2018 promoted to Senior VP of Quality.
"In that position," states a nominator, "she demonstrates great integrity, accountability, and leadership to all that work with and for her. Mills is a wonderful contributor to her profession, community, and team. She always leads by example, volunteers for several community organizations, and is not afraid to fight for what she believes is right, especially if it impacts her team or patients."
Supporting remarks from another colleague follow:
"I have witnessed Susan's commitment to nursing leadership, her demonstration of professionalism, her passion for improving the health of the community; and I have been personally inspired by her championing nursing practice excellence in our organization. Dr. Mills encourages others to grow in their professional practice in a manner of mutual respect and empowerment."
----------
Updated: 11/08/2018