Moving down the road: from 2014 to 2015
College of Health Sciences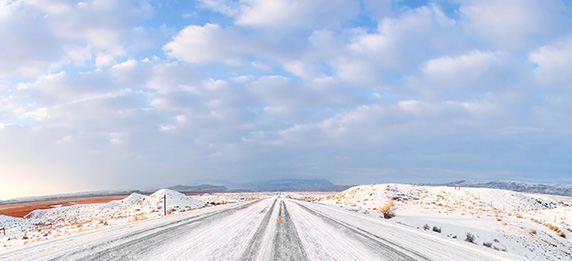 "2014 was a really good year for the Fay W. Whitney School of Nursing..."
... says Nursing Dean Mary Burman:
The school received full accreditation for our new Doctor of Nursing Practice (DNP) program. Read "Why DNP Accreditation is a big deal."

School faculty, staff and students received a number of college, university and other awards. Check out the "profile pages" for faculty/staff and students to review 2014 stories.

We hired a number of new faculty, including faculty for the Psychiatric Mental Health Nurse Practitioner (PMHNP) option in the Doctor of Nursing Practice (DNP) program.

We awarded our first Jonas Scholar to Marcella Wildeman, a DNP student. Read the article for more information.

Undergraduate students working with Assistant Professor Jenifer Thomas presented their research at the Western Institute of Nursing. They were in the spotlight on our 2014 School of Nursing Annual Fund letter.

The school finalized a new academic plan for 2015-2020. You'll be reading more about that in the year to come!

We received incredible support from alumni, clinical agencies, and others who funded scholarships, our Marcia Dale Aspire Program Scholars Program, faculty positions, student travel and much more!  Check out the annual newsletters for listings of donors.
We are excited about 2015 and we look forward to the following:
The school's first Doctor of Nursing (DNP) Family Nurse Practitioner students will graduate in August 2015.

Our nursing programs will implement NursingCAS, the national application service for nursing school admissions.

Our first Psychiatric Mental Health Nurse Practitioner (PMHNP) students in the Doctor of Nursing Practice (DNP) program will be starting their clinical experiences around the state and region.

There will be continued work on ReNEW (Revolutionizing Nursing Education in Wyoming), our statewide BSN curricular work aligning the community colleges and UW.

We will see exciting research/scholarship collaboration with the University of Colorado College of Nursing to enhance and extend our scholarship efforts.

We will be launching our new University of Wyoming Alumni Association Nursing Chapter this spring,

And much more!  Stay tuned for an exciting ride in 2015!
 ----------