2015 National Nurses Week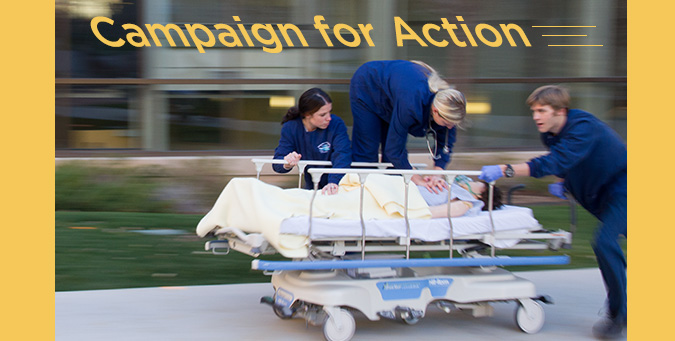 During the last few days of 2015 National Nurses Week, the nation continues to thank and appreciate nurses. But in addition to thanking and appreciating, concerned institutions are planning for the future of nursing, calling for a Campaign for Action.* 
What is Wyoming's part in this Campaign for Action? Wyoming has a "Wyoming Action Coalition" that is transforming healthcare through nursing in the state. Wyoming leaders are working to secure a bright future for nursing through:
Education:
Working with community college and university nursing programs to provide seamless academic progression, enabling nurses to attain higher education for better care of their patients

Leadership:
Encouraging nurses at all levels to step up and contribute valued perspective

Practice:
Making necessary changes to make sure nurses can practice to the full extent of their education and training

Interprofessional collaboration:
Encouraging nurses, physicians and other health professionals to collaborate in education and practice, ensuring high quality, patient-centered care

Diversity:
Encouraging a diverse nursing workforce to address an increasingly more diverse Wyoming population.

Data accumulation:
Promoting data-driven policy decisions that improve health care for patients and families in Wyoming
Check out http://campaignforaction.org/state/wyoming to read about the progress in each of the above areas.
----------
*"Campaign for Action" - backed by Robert Wood Johnson Foundation and AARP. This campaign's mission is "to promote implementation of recommendations in the Institute of Medicine report, "The Future of Nursing: Leading Change, Advancing Health."