Jenifer Thomas Grant Awards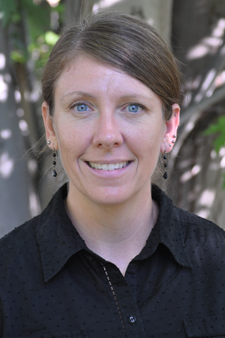 University of Wyoming Fay W. Whitney School of Nursing faculty member, Jenifer Thomas, PhD, recently received the following grants to fund her research:
Mountain West Clinical and Translational Research Infrastructure Network (CTR-IN)
Dr. Thomas received a grant from CTR-IN's mini grant program to examine health-related self-concept in relation to lifestyle change and type 2 diabetes risk. The CTR-IN mini grant will fund testing of a new measure (Lifestyle-HRSC) within a lifestyle change intervention at East Carolina University in spring 2016 through collaboration with Bhibha Das, PhD. The Lifestyle-HRSC measure was created through funding from a College of Health Sciences seed grant and the psychometric properties of the new measure will be presented at the 2016 Society of Behavioral Medicine Annual Meeting.
The goal of the CTR-IN project is to determine the relationship between Lifestyle-HRSC dimensions and intervention outcomes (weight status, weight management behaviors, type 2 diabetes risk). The long-term goal of this research is to develop a follow-up protocol for modified lifestyle interventions and to assist individuals, especially those in rural areas, with the maintenance of behaviors acquired during lifestyle interventions.
University of Wyoming International Programs Office
Dr. Thomas also received a travel grant from the University of Wyoming International Programs Office. Thomas will travel to Merida, Yucatan, Mexico to develop a collaborative research project with Universidad Autonoma de Yucatan (UADY) nursing faculty specifically to address type 2 diabetes management at the UADY-run medical clinic in San Jose Ticoh. In collaboration with Ann Magennis, PhD (Colorado State University), UADY nursing faculty, and San Jose Ticoh community members, the project aims to understand the cultural factors in Yucatan, Mexico that may affect diabetes prevention and management in that region. The long-term goal of this project is the development of a clinic-based diabetes prevention and management program that is tailored to the San Jose Ticoh community.
----------
12-15-2015