Contact Us
Fay W. Whitney School of Nursing
University of Wyoming
Dept. 3065; 1000 E. University Avenue
Laramie, WY 82071
Phone: 307-766-4312
Fax: 307-766-4292
Email: uwnursing@uwyo.edu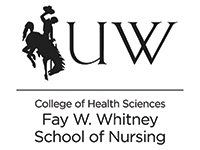 New Nursing Faculty 2018
Three Join UW Nursing Faculty
A huge welcome to Paula Belknap, PhD, MSN, RN, CMSRN; Paula Kihn, MSN, RN; and Christina Warren, MS, RN, new UW Nursing Faculty this fall 2018. Read below about each.
----------  
Paula Belknap, PhD, MSN, RN, CMSRN
Assistant Lecturer
Paula Belknap lives in Cheyenne, but grew up in Montana. "Being Native American," says Belknap, "I was born in Southern California, where my tribe is located. I lived there the first six years of my life. I am a member of the Agua Caliente Band of Cahuilla Indians."
Belknap is teaching Acute/Chronic didactic and is involved with the practicum for that course in the skills lab and clinical setting.
Asked to share about her love for teaching, Belknap responds, "I love seeing students light up when they 'get it'. It is a wonderful feeling to see them go from entry nursing students to beginning critical thinkers upon graduation."
----------  
Paula Kihn, MSN, RN
Assistant lecturer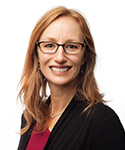 Paula Kihn lives in Lander, Wyoming, with over 10 years of experience at the community college level teaching in the classroom, clinical, and simulation lab settings. Her specialty is in medical-surgical nursing and cardiac care. Paula is teaching Bridging Nursing Paradigms for UW this fall, and will also teach Contemporary Nursing Practice, and Innovation in Nursing Practice.
Paula says she enjoys teaching with technology: "I love to help students incorporate technology in their practice in an effort to enhance their ability to stay current in nursing knowledge, but also in order to educate their patients at the bedside."
Paula will finish her Doctorate of Nursing Practice in Educational Leadership spring of 2019 from American Sentinel University. 
---------- 
Christina Warren, MS, RN
Assistant Lecturer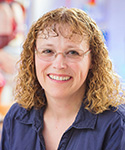 Christina Warren is from Casper originally, lived in Saratoga and Cheyenne as well, and is currently based in Cheyenne. This fall Warren is teaching Foundations of Professional Nursing Roles, assisting with Health Assessment and Clinical Judgement and also with clinicals in Adult Health I.
"I love teaching," says Warren, "because it is new every day. I think I learn as much from my students as I teach them. I love to see their faces light up when they understand a concept or are able to complete a task. I like knowing I am helping to grow the profession of nursing."
----------  
Contact Us
Fay W. Whitney School of Nursing
University of Wyoming
Dept. 3065; 1000 E. University Avenue
Laramie, WY 82071
Phone: 307-766-4312
Fax: 307-766-4292
Email: uwnursing@uwyo.edu