Gerontology
Nursing Careers
Maxine Chisholm
FNP, GNP (BSN, '80; MS '82)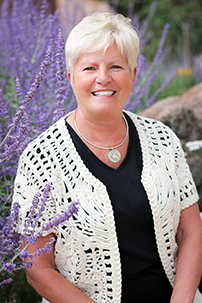 Maxine was the first Geriatric Nurse Practitioner on the Wyoming State Board of Nursing, appointed by the Governor.
What drew you to this career?
The opportunity to do research after I graduated with my Master's degree drew me to this career. I thought I would be at the nursing home for six months. ...I was there for 10 years and loved it. You never know where life takes you.
How did you prepare for it?
After working in long term care for two years, I took the National Geriatric Nurse Practitioner exam. I was already a Family Nurse Practitioner.
What do you like the most about this career?
The unexpected turn of events!!! While working in a nursing home, the Governor of the State of Wyoming called and asked me if I would like to be the first Geriatric Nurse Practitioner on the State Board of Nursing.
What are the biggest challenges?
To tell other nursing students that long term care is as valuable as the other areas that are more appealing to young students. They think that ER, OR, Peds and any other area is more exciting. That is not exactly true!
What advice would you have for a student interested in this field?
You will be working with older people in any area you choose (except maybe neo-natal nursery). Listen in class when you hear about the older patient.
Extra info about Maxine Chisholm:
Maxine worked in long term care in Laramie, Wyoming for ten years. She provided primary care for 100 residents at the nursing home on a daily basis. She was also a clinical instructor and program coordinator for the LCCC AD Nursing Program, and then joined our faculty at UW School of Nursing in both the Nurse Practitioner and undergraduate programs. She was clinical coordinator in Gerontology and Chronic Care. She was appointed by the Governor to the State Board of Nursing for two terms and served as Vice President.  She was also elected to the Ivinson memorial Hospital Board of Trustees for seven years and is a member of Sigma Theta Tau.

"I am enjoying looking back at a very lucky professional career. My life has been blessed. I am retired and enjoying travel with my husband."