Hospice Nursing
Taylor Burke Meyer ('11)
---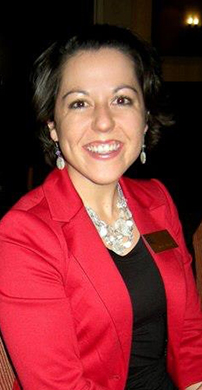 What drew you to this career?
It is exceptionally rewarding to help a patient and their family through such a difficult and potentially scary time of life.
How did you prepare for it?
Exposure! You have to experience an end of life situation to truly appreciate how special Hospice can be as well as see how you will respond. I started as a CNA and have always loved the geriatric population. Through my experience as a CNA I was able to have exposure to patients passing. Ultimately, you just need to experience how special Hospice can be first-hand!
What do you like the most about this career?
There are too many things to list! I love that in Hospice, care is very patient driven. Every decision is made based on the comfort and wishes of the patient first and foremost.

Another aspect I love about Hospice is you also get the opportunity to care for family and loved ones. You are there to help with the entire support network!

Hospice nurses often get the appreciation that ALL nurses deserve. You are welcomed into patient's homes as though you are an angel there to guide them through the most difficult days.

Last, but certainly not least, I love that in Hospice, the simple things are treasured. You might change someone's life just by taking their hand as their loved one takes their last breath. Simple things are able to change lives.
What are the biggest challenges?
While it is incredibly rewarding to help people through such a difficult time, it can also be emotionally draining and challenging. It is very difficult not to become attached to a family or patient.
What advice would you have for a student interested in this field?
I would suggest that every student try to have exposure to Hospice in some way. You do not have to witness the actual death to see how helpful Hospice can be for a family struggling with the end of life. It is a different and wonderful kind of nursing!
Extra info about Taylor Burke:
Although I am a newer nurse, I already know that a career in nursing is the best decision I ever made. It has its challenges, but the impact you have on people's lives is priceless. You won't regret it!