Nursing Careers:
Administration in Nursing
---
Gaurdia E. Banister
RN, Ph.D. (BSN '80)
2008 Distinguished Alumna
What drew you to the career of nursing administrator?
I gratefully stumbled into nursing after taking a series of career guidance tests. I've also had wonderful role models in my family of caregivers. Fundamentally I enjoy caring for others. It's my passion.
How did you prepare for it?
I've been a lifelong learner. After receiving my BSN, I returned to graduate school to get my MSN and PhD. Since then I've continued to look for opportunities to learn and grow.
What do you like the most about this career?
Having the opportunity to be involved in so many things. I've had the privilege of caring for patients (especially those from vulnerable populations), educating colleagues, conducting research, recruiting the next generation of nurses, and working with incredible interprofessional teams.
What are the biggest challenges?
We need a more diverse workforce to care for our rapidly growing diverse population. Culturally sensitive care is essential.
What advice would you have for a student interested in this field?
Get all the education you can as early as you can. It is very difficult to return to school after you have major responsibilities and commitments.
Here's the write-up about Dr. Banister when our school named her 2008 Distinguished Alumna:
The Fay W. Whitney School of Nursing is proud to award the title of Distinguished Alumna 2008 to Gaurdia E. Banister based on her exceptional contributions to the nursing profession in the areas of administration and nursing practice. Banister graduated from the University of Wyoming in 1980 with her Bachelor of Science in Nursing (and at that time received the "Best Bedside Nurse Award" from our school!). From the University of Texas, she earned her Master of Science in Nursing in 1983 with a focus in Psychiatric/Mental Health Nursing/minor in Nursing Administration, and her Ph.D. in Psychiatric/Mental Health Nursing in 1988.

Dr. Banister currently is Executive Director, Institute for Patient Care at Massachusetts General Hospital, Boston, Massachusetts. Among her accomplishments, she was selected for the Johnson and Johnson Wharton Fellows programs in Management for Nurse Executives in 2006. She also completed the Robert Wood Johnson Nurse Executive Fellows Program in 2001. Eight major grants have been awarded totaling over eight million dollars for proposals that Dr. Banister wrote. She has published and speaks nationally and internationally. Most recently Dr. Banister's focus has been advancing an agenda to increase the diversity of the nursing workforce in order to reduce health disparities. [update 3/2012]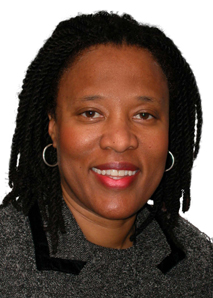 Nursing Administrator: Banister is currently Executive Director, Institute for Patient Care at Massachusetts General Hospital in Boston, Massachusetts.